Longtime educator and community volunteer Dr. Vasti DeLoatch dies at 87
12/20/2019, 6 a.m.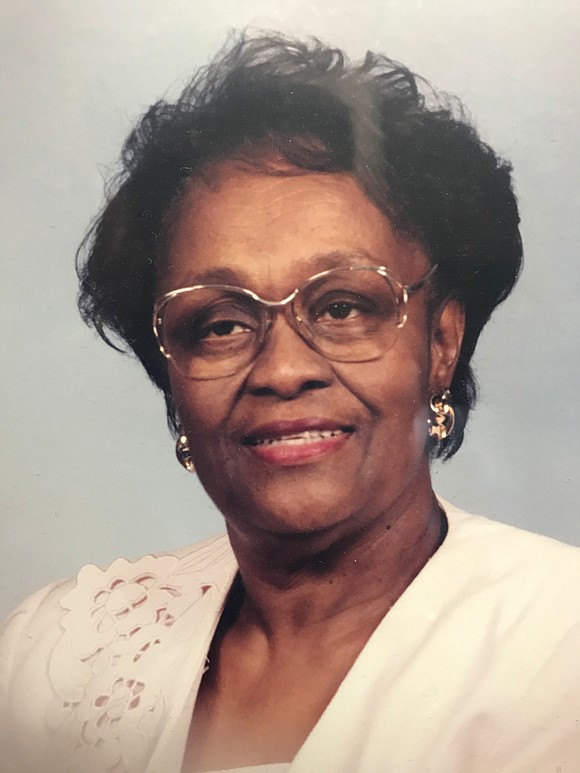 Dr. Vasti DeLoatch touched the lives of thousands of children and adults through her work as an educator and in her various roles in the community.
During a career with Richmond Public Schools that spanned 40 years, she sought as an instructor and administrator to assist students to achieve successful futures, her family said.
"Dr. DeLoatch was an excellent teacher, a remarkable principal and an energetic director of elementary education," said former schools Superintendent Lucille M. Brown.
Outside school, Dr. DeLoatch sought to increase respect and attention for African-American creativity and cultural influence through her work in the arts.
Among other activities, she was a founding member of the Virginia Museum of Fine Arts Friends of African and African-American Art. Alex Nyerges, museum director and chief executive officer, credited Dr. DeLoatch with contributing to the group's efforts to promote greater inclusion and diversity in the museum's collection and in its traveling exhibits across the state.
She and her late sister, Grace DeLoatch, also amassed a collection of hundreds of rare and vintage African-American dolls that now belongs to the Black History Museum and Cultural Center of Virginia in Richmond. The collection has traveled to dozens of places across the state to promote healthy self-esteem, acceptance and pride among African-American girls. Some of the collection is now on loan to other museums.
Dr. DeLoatch is being remembered for her many contributions following her death Saturday, Dec. 7, 2019. She was 87.
Family and friends celebrated her life and service during a funeral Monday, Dec. 16, at Garland Avenue Baptist Church in North Side.
A native of Suffolk, Dr. DeLoatch began her career in education in Richmond after graduating from Virginia State College, now University, in 1953. She also earned a master's of science from the University of Pennsylvania through a Virginia grant after being barred as an African-American from attending a graduate school in the state. After the state segregation policy ended, she earned her doctorate from the College of William & Mary and did post-doctoral work in Europe.
Dr. DeLoatch's career started as an elementary schoolteacher, and after serving as a consultant teacher to train others, she was promoted to principal of Randolph Junior High School in the West End.
She went on to serve as a curriculum specialist, an instruc- tional coordinator and director of elementary education for RPS before retiring in 1993.
Even after her retirement, she earned recognition from RPS as a dedicated volunteer. Until her death, she gave her time as a volunteer with the Richmond Career Assessment Center at the Richmond Technical Center.
Dr. DeLoatch was a former adjunct professor at Virginia Commonwealth University and a past testing specialist at J. Sargeant Reynolds Community College. She also served as an educational consultant with the late Dr. Virgie Binford's I-U-CAN Company.
Outside of education, Dr. DeLoatch was a former member of the Richmond Library Board, a past president of the advisory board of the North Avenue Branch Library and a former member of the YWCA Board, her family said.