Evangelical magazine editorial calls for Trump's removal from office
Free Press wire report | 12/27/2019, 6 a.m.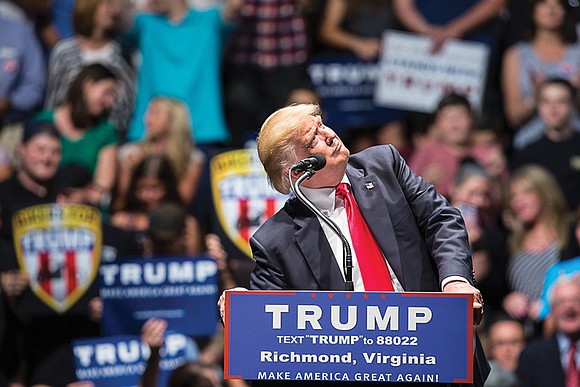 After President Trump defended the organizers of a 2017 white nationalist rally that turned violent in Charlottesville, one member of his evangelical advisory board stepped down, citing "a deepening conflict in values between myself and the administration."
But no such break has occurred between the president and the core of his evangelical base during his impeachment. President Trump is deeply popular among self-described evangelical Christians, with roughly 8 in 10 white evangelical Protestants saying they approve of the way he is handling his job as president, according to a December poll from The AP-NORC Center.
Many prominent evangelicals have only intensified their support for President Trump as Democrats moved to impeach him despite his colored personal history, multiple allegations of sexual misconduct, deeply divisive policies and profanity-laced comments.
At the heart of that stalwart backing is what pro-Trump evangelicals view as the president's significant record of achievement on their highest priorities, such as his successful installation of more than 150 conservative federal judges and his support for anti-abortion policies.
Indeed, President Trump said in his tweets that, "No President has done more for the Evangelical community, and it's not even close." And he declared that he "won't be reading ET again!" using the wrong initials to describe the Christian publication.
Another Trump evangelical adviser, Southern Baptist megachurch pastor Robert Jeffress, tweeted that the magazine is "dying" and "going against 99% of evangelical Republicans who oppose impeachment."
Asked in a CNN interview last week about President Trump's response, Mr. Galli said the president's characterization of the magazine as far left was "far from accurate."
But Mr. Galli, who is set to retire from his post in January, also said he is realistic about the impact of his words.
"I don't have any imagination that my editorial is going to shift their views on this matter," Mr. Galli said of those who support the president. "The fact of the matter is Christianity Today is not read by the people, Christians on the far right, by evangelicals on the far right, so they're going to be as dismissive of the magazine as President Trump has shown to be."