Fay A. Howlette, manager of her husband's optometry practice, dies at 89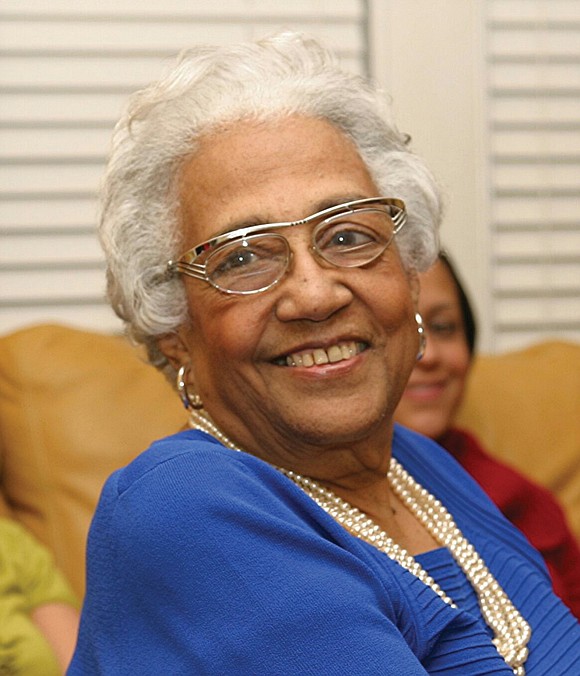 Fay Anderson Howlette aided her husband, the late Dr. John L. Howlette Sr., in offering a new option for eye care in Richmond before the start of the Civil Rights Movement.
In 1952, Dr. Howlette broke the long-standing color barrier in the field by becoming the first African-American optometrist to practice in Richmond and the second in Virginia, according to a 2003 General Assembly resolution.
Mrs. Howlette managed the office in Jackson Ward while her husband checked the eyes and prescribed glasses for patients who previously were examined by white doctors who saw African-American patients only one day a week and usually at night, said their son, Dr. E. Michael Howlette, who is an optometrist like his father.
Mrs. Howlette and her husband also sought to raise the profile of African-Americans in the field.
In 1969, she provided volunteer support when her husband and optometrist C. Clayton Powell Sr. of Atlanta gathered 23 other African-American optometrists in Richmond to form the National Optometric Association.
Described as a strong, caring woman, Mrs. Howlette's role in the family business and in other endeavors is being remembered following her death on Friday, Dec. 21, 2018. She was 89.
Family and friends celebrated her life at a funeral service on Saturday, Dec. 29, at First Baptist Church of South Richmond.
Born in New York City, Mrs. Howlette grew up in Richmond following her father's death when she was young. She had significant vision problems as a child, her family said, but overcame them and graduated at age 16 from Armstrong High School, where she also met her future husband.
The couple married a year after she graduated, raised four children and were together for nearly 56 years before his death in October 2002.
During their marriage, she backed his efforts to turn around the business community in Jackson Ward that had been hit hard after Interstate 95 carved through the neighborhood. She also supported his other civic endeavors, including his service on the Richmond School Board in the 1980s.
Outside her family and her work at the optometry practice, she enjoyed playing pinochle and was an active member of the Richmond Chapter of The Links, her family said.
While she retired years ago and the building at 206 E. Clay St. where Dr. Howlette practiced has been rented to other businesses, the family's role in optometry continues. Dr. E. Michael Howlette now operates several optometry offices, including one in Glen Allen, and several other relatives are now in the field, according to the family.
Survivors include two other sons, John L. "Whistle" Howlette Jr. and Samuel "Sandy" Howlette; a daughter, Robin Howlette Marshall Carter; 10 grandchildren; and three great-grandchildren.