Gilpin goes Hollywood
Cityscape: Slices of life and scenes in Richmond
7/12/2019, 6 a.m.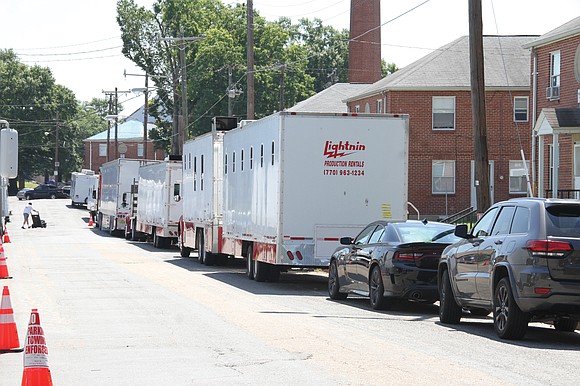 Production trucks line Calhoun Street in Richmond's Gilpin Court Tuesday where NBA star Kevin Durant, formerly of the Golden State Warriors and who recently signed as a free agent with the Brooklyn Nets, is spending time this week for the filming of the pilot episode of a new streaming series for Apple TV+.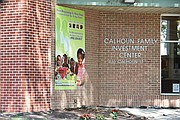 The series, "Swagger," is based on Mr. Durant's young years as a top hoops prospect in Washington when he played on the AAU circuit while in middle and high school. The two-time NBA Finals MVP is an executive producer of the project being filmed in the Calhoun Family Investment Center in Gilpin Court.
Information about the production by Mr. Durant's company, Thirty Five Ventures, in conjunction with Imagine Television Studios and CBS Television Studios, was minimal.

"Details about the production are hush-hush and media access to the set location is denied," the production's publicist Linda M. Colangelo told the Free Press. "This is a closed set."
Filming is expected to continue at Gilpin Court for more than a week, officials said, before moving to other Virginia locations this summer.
According to the Virginia Film Office, "Filming will be primarily from Caroline to Dinwiddie, and Cumberland to James City … with many big city locations as a key palette."
The Hollywood Reporter stated that it will air on Apple TV's streaming service, which starts this fall.