Randolph Pool to reopen July 23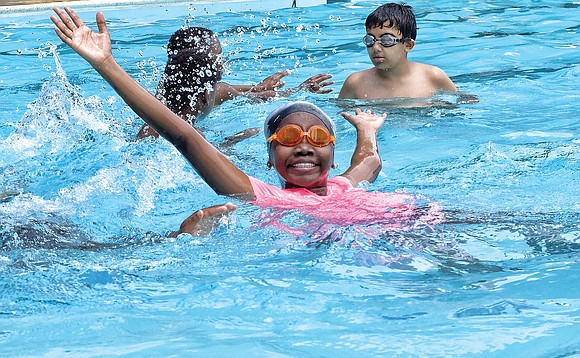 Tuesday, July 23.
That's the date Randolph Pool's main pool will reopen, the Richmond Department of Parks, Recreation and Community Facilities has announced.
Christopher Frelke, director of the city's recreation department, shut down the public pool in the near West End in late June after an electrical part failed in the filtration system. He said the pool, one of seven outdoor pools the city operates during the summer, would reopen once the department obtained and installed the part.
However, since the closure, he has not responded to requests for updates on the reopening. He also has not explained why it has taken nearly four weeks to get the replacement part and have it installed.
The department posted a sign at the pool last Saturday with the reopening date. Like the other outdoor pools, Randolph Pool will continue to operate through Labor Day.