Randolph Pool, splash pad at Ann Hardy Plaza reopened
Jeremy M. Lazarus | 8/2/2019, 6 a.m. | Updated on 8/5/2019, 11:10 a.m.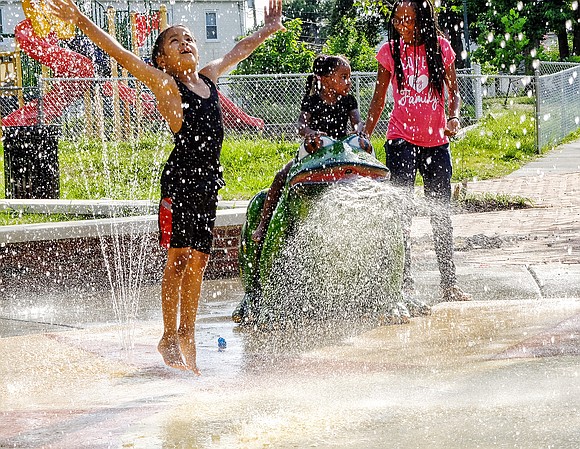 The Richmond Department of Parks, Recreation and Community Facilities is making some needed fixes.
On the good news front, a children's splash pad reopened last week at the Ann Hardy Plaza Community Center in Highland Park after a two-month outage.
"It is now functioning," department spokeswoman Tamara Jenkins reported July 22. "We were able to find a contractor to fix the timer box and other pieces that were previously vandalized."
Sixth District City Councilwoman Ellen F. Robertson has been pressing for the repairs and welcomed its restoration at the park named for a longtime activist for children.
"I have been extremely frustrated by the splash not functioning," Ms. Robertson said.
Separately, the main pool at the Randolph Recreation Center in the near West End finally reopened July 24, a day later than first announced, after a monthlong shutdown after the parks department replaced a part that was critical to the pool's filtration system.
PRCF also has begun work to replace air conditioning at the Hickory Hill Community Center in South Side.
Alfonzo Mathis of PRCF, in response to a Free Press email, stated, "We are replacing the entire AC unit."
He said preparations began last week and work was to begin this week on installation.
Eighth District Councilwoman Reva M. Trammell said the center's programming has been more difficult to carry out because of the heat buildup since the air conditioning unit went out in May.
"This is much-needed relief," she said after learning that the work was to begin.