Trading ballet slippers for lacrosse cleats pays off for Kyndall Diamond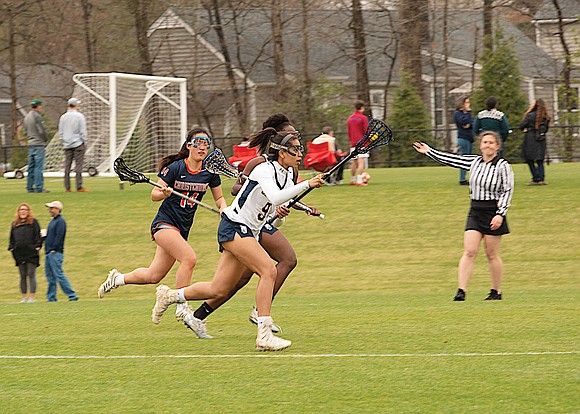 Considering her dance background, it's not surprising Kyndall Diamond never broke stride or lost rhythm transitioning from ballet slippers to lacrosse cleats.
Without so much as an intermission to catch her breath, she went from playing a soldier in "The Nutcracker" to becoming an All-State lacrosse athlete for The Steward School in Henrico County.
"It was hard accepting that part of my life was over," Diamond said. "But I was excited about moving on to bigger and better things, and I became passionate about lacrosse."
The gifted 5-foot-7 daughter of Nicole Diamond transitioned to lacrosse after transferring from St. Catherine's in seventh grade. Her fancy footwork on lacrosse pitch was rewarded with a chorus of bravos. She finished her fifth varsity season being named All-Virginia Independent Schools and All-Metro as a defender.
Diamond made her presence known with 23 ground balls, 10 caused turnovers, 10 draw controls as well as six goals and three assists on offensive forays.
And she's just warming up.
Now she's headed to Marymount University in Arlington where she'll continue to swing the lax stick while majoring in cybersecurity. Marymount, a Catholic NCAA Division III school, does not award athletic scholarships but Diamond has qualified for aid based on academic achievements.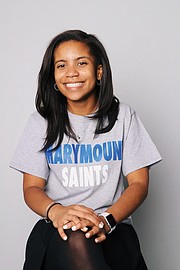 "Being close to D.C., I thought it would be a gateway to jobs some day, connect the dots," she explained.
At any lacrosse event, Diamond is easy to spot. In addition to being among the most skilled players, she is also a rarity as an African-American. She was the lone black person playing lacrosse at Steward until this season when she was joined by Nicole Odipo. Tournament competition is overwhelmingly white.
"You'll generally see one or two," said Diamond. "We kind of look at each other and go, 'Wow.' Afterward, we'll high five no matter who wins or loses or how sloppy the game was. We know what's happening. We keep fighting, keep pushing."
Still, even with lacrosse exploding as a popular suburban sport, it's difficult attracting college attention. So Diamond decided to use her catchy surname as a hook to separate herself from the crowd. As a recruiting promotion, she sent a unique package to college coaches consisting of a large glass diamond with glitter, confetti and a bio.
"So when I went for a visit, they already knew who I was," Diamond said.
Now comes the transition from high school to college, and it's unlikely the former ballerina will lose her balance