Evergreen Cemetery receives international recognition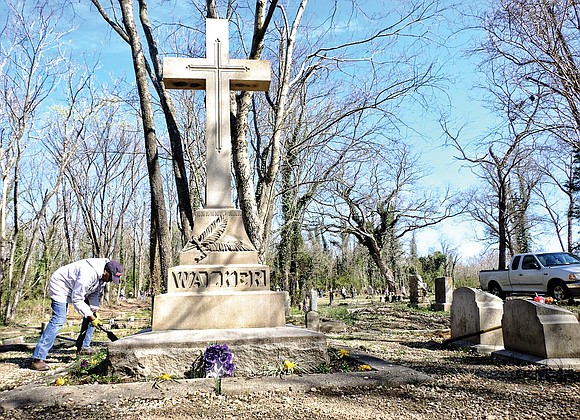 Evergreen Cemetery, the historic burial ground of such Richmond greats as businesswoman Maggie L. Walker and crusading newspaper editor John Mitchell Jr. as well as thousands of other African-Americans, has just garnered international recognition.
UNESCO, the United Nations Educational, Scientific and Cultural Organization, has named the 60-acre East End cemetery off Stony Run Parkway "a site of memory associated with the Slave Route Project," John Sydnor, executive director of Enrichmond Foundation that owns the cemetery, said Monday.
Comment on future
of Evergreen cemetery
Want to have a say in the future of Evergreen Cemetery?
The opportunity will come at three community conversations hosted this month by Enrichmond Foundation and its Evergreen Cemetery Advisory Team.
The first conversation is scheduled for 6 to 7 p.m. Tuesday, June 18, at the Main Branch, Richmond Public Library, 101 E. Franklin St. in Downtown.
The second is scheduled for 2 to 3 p.m. Saturday, June 22, at the Black History Museum and Cultural Center of Virginia, 122 W. Leigh St. in Jackson Ward; and the third is 12:30 to 1:30 p.m. Sunday, June 30, at Fourth Baptist Church, 2800 P St. in Church Hill.
Details: (804) 234-3905.
Evergreen Cemetery, which sits on the border with Henrico County, is the first Richmond area site linked to the UNESCO Slave Route Project. The designation comes as advocates for a Shockoe Bottom slave memorial park continue to struggle with City Hall over its failure to take action to gain a similar UNESCO designation for that area, which was a national center of the slave trade before the U.S. abolished slavery.
While Evergreen Cemetery was opened in the 1890s, at least 30 years after the Union victory during the Civil War led to abolition, the site was accepted because it fits with the UNESCO project's recognition both of the enslaved and their accomplishments after freedom.
As Ali Moussa Iye, director of the 25-year-old, Paris-based UNESCO project, put it, "Historic Evergreen Cemetery, the final resting place for thousands of African-Americans born during or shortly after the end of slavery, has great potential to encourage reflection on their many contributions to Virginia and United States history."
In a letter announcing the inclusion, Mr. Iye wrote that he and others with the Slave Route Project are impressed with the work that is being done by "volunteers, families, community leaders and the nonprofit organization Enrichmond Foundation to restore the cemetery landscape and educate young generations about the symbolic importance of this place."
For those working to restore the cemetery, including volunteers led by Marvin Harris of the independent Evergreen Restoration Foundation, the UNESCO recognition represents a huge boost.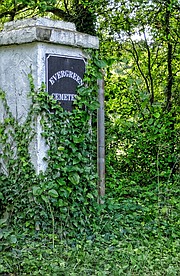 "Evergreen is not only a Richmond treasure, but stands as an outdoor monument and museum of national — and international — significance," stated Viola O. Baskerville, chair of the Evergreen community and family restoration advisory team that is working with Enrichmond Foundation and consulting firm Pond LLC of Atlanta to develop a restoration plan.
"Here rest thousands of individuals who secured their freedom and went on to create universities, establish churches and form civic organizations that forever redefined the idea of America," she added.