Boston church stamping Harriet Tubman on its $20 bills
Aysha Khan/Religion News Service | 6/14/2019, 6 a.m.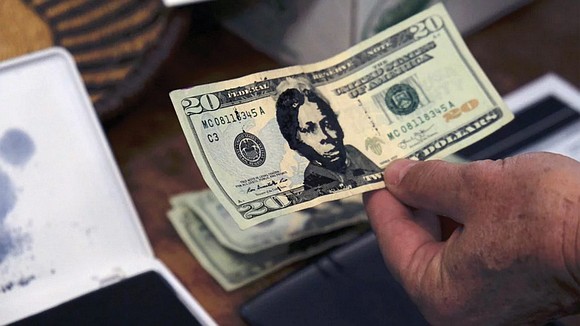 Hope Central Church congregant Greg Buckland, who teaches at a community makerspace known as a Fab Lab in the nearby Dorchester neighborhood, printed out the 3D design for the church, a process that involves about $2 worth of 3D printer filament and $2 worth of rubber, he said.
Another local minister has already reached out to ask Mr. Buckland to produce another stamp for his congregation. The project makes for a great pairing between congregations and local makerspaces, he said.
"When Rev. Laura Ruth approached me about making the Tubman Stamp, I was excited, because our Fab Lab serves predominantly low-income and people of color communities, and this aligns with our values of justice and inclusion," Mr. Buckland explained via email.
Hope Central Church is considering becoming a stamping station for anyone seeking to stamp their dollar bills with Ms. Tubman's image.
The mostly white congregation, formed in the spring of 2010 through the merger of two local church communities, prides itself on its inclusivity and commitment to racial equity. A large "Black Lives Matter" poster hangs above the entrance to the church, and a "Stand Against Racism" poster hangs inside.
The church's volunteer racial justice team meets with Rev. Jarrett monthly to brainstorm ways to serve local communities. Last week, church leaders participated in a Black Lives Matter vigil, and next year, they hope to lead a pilgrimage to Alabama's new memorial to victims of lynching.
The Ascension Day service included prayers for all people affected by gun violence, debt, addiction, the school-to-prison pipeline and other local crises and began with a welcome message to "people of all colors, cultures, abilities, sexual orientations and gender expressions."
"We do not value the colonialism of white supremacy," Rev. Jarrett told her congregants. "…Our work is not to provide charity, but rather to provide reparation, to give back what we stole."