Upset: Challenger 'Joe' Morrissey garners Petersburg support to handily beat incumbent Sen. Rosalyn Dance in Tuesday's primary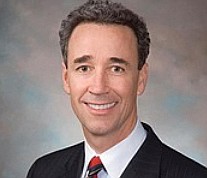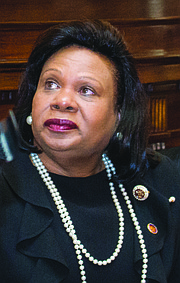 Challenger Joseph D. "Joe" Morrissey, proving tougher and more resilient than his critics anticipated, cruised Tuesday to a surprisingly easy victory over incumbent state Sen. Rosalyn R. Dance of Petersburg in a Democratic primary election.
The feisty, scandal-plagued 61-year-old Richmond resident put himself on track to enter the state Senate in January after receiving 56 percent of the vote in the majority-black 16th Senate District that stretches from Richmond's East End to the Petersburg-Hopewell area.
Cementing his reputation as the "comeback kid" of Virginia politics, Mr. Morrissey crushed Sen. Dance's hopes of a second four-year term after winning what state election experts called an astonishing 72 percent of the vote in Sen. Dance's hometown of Petersburg.
Only one other incumbent was ousted in the 35 General Assembly nominating contests around the state, first-term Republican Delegate Bob Thomas of Stafford, who lost to a rival who challenged the delegate's conservative credentials and support for expanding Medicaid in Virginia to cover a larger number of low-income adults.
The Dance-Morrissey contest took center stage in the Richmond area, and the outcome appeared to election observers as a voter revolt in the Senate district against the Democratic establishment that had pushed Sen. Dance's re-election.
Mr. Morrissey's capture of the Democratic nomination virtually assures his election in November in a district that is so heavily Democratic that Republicans are not fielding a candidate.
However, Mr. Morrissey is expected to have at least one independent challenger, Waylin K. Ross of Petersburg, owner of a business service center and founder of the nonprofit DNA of Petersburg Excellence, who qualified Tuesday to be on the November ballot.
At his victory party in Petersburg, Mr. Morrissey, a former Richmond prosecutor and former member of the House of Delegates who commuted from jail to the state Capitol after a misdemeanor conviction of contributing to the delinquency of a minor, described himself as "euphoric" but "ready to go to work."
Sen. Dance came into the election with a huge money advantage and the endorsements of U.S. Sen. Tim Kaine, Gov. Ralph S. Northam, former Gov. Terry McAuliffe, the Virginia Legislative Black Caucus and some elected officials in Richmond.
However, Mr. Morrissey found the former Petersburg mayor and former delegate highly vulnerable in her hometown of Petersburg and surrounding localities, where he ended up concentrating much of his time.
Largely waging an energetic shoe-leather campaign in which he made face-to-face contact with voters, Mr. Morrissey won 3,354 votes in Petersburg to 1,320 for Sen. Dance, a 2,000-vote margin that proved too much after he also won in Hopewell and Dinwiddie County, though the voting was much lower in those localities.
Sen. Dance, 71, could not overcome the 2,000-vote lead from Petersburg with her narrow victories in the district's portions of Richmond and Chesterfield and Prince George counties. For example, she won Richmond only by 400 votes out of the nearly 4,700 that were cast.
In Richmond, Mr. Morrissey kept it close when he overcame City Councilwoman Reva M. Trammell's endorsement of Sen. Dance to win in her 8th District. That helped him narrow Sen. Dance's margin of victory in the 7th District where Sen. Dance had the backing of Delegate Delores L. McQuinn.