Upset: Challenger 'Joe' Morrissey garners Petersburg support to handily beat incumbent Sen. Rosalyn Dance in Tuesday's primary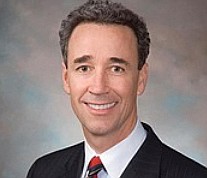 Mr. Morrissey viewed his win as a message from voters that "we are not going to let the top folks at the Democratic Party determine who the candidates are going to be."
What is clear is that voters, particularly in the Petersburg area, were not daunted by the scandals that dogged his personal and professional life, including the two-time loss of his law license, the latest of which he is appealing to the Virginia Supreme Court.
For Sen. Dance, the loss is a huge disappointment. A retired nurse and health care administrator, she has been a major figure in area politics for 27 years after winning a Petersburg City Council seat in 1992 and serving as mayor of that city.
Sen. Dance said she did everything she could to win.
"I put everything on the table," she said after the results came in. "I didn't hold anything back."
However, she was not prepared for the repudiation she received from Petersburg voters.
"Maybe people pretended to be OK with me when they were not OK with me," said the senator, who succeeded civil rights icon Henry L. Marsh III in the Senate seat in 2014 after serving nine years in the House of Delegates.
Sen. Dance, who entered the race by telling listeners "God is on my side," sought to entice voters by focusing on the legislative work she has done, particularly her role in effort to secure expansion Medicaid, in expanding funding to hire more school counselors and raise teachers pay, in pushing to raise the minimum wage, in sentencing reform and other areas.
In the final weeks of the campaign, she began lambasting Mr. Morrissey over his past anti-abortion votes. He pushed back in calling her claims false while also telling voters he would focus on addressing their concerns over high water rates, decaying schools, failing infrastructure and the loss of jobs and businesses in Petersburg.