RPS officials offer free bus service in bid to boost preschool enrollment
Free bus transportation.
That's the carrot the Richmond School Board is offering in a bid to boost enrollment in its shrinking preschool program called the Virginia Preschool Initiative, or VPI.
RPS Chief Operating Officer Darin Simmons Jr. said work is underway to determine at least six locations for pupil pickups and dropoffs.
School Board member Kenya Gibson, 3rd District, noted that the location of the bus hub sites would be critical to parental decisions to sign up their children for VPI and use the transportation.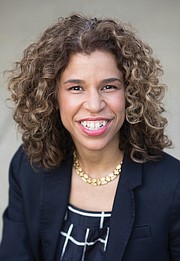 Still, getting more children into the program remains a challenge, according to Dr. Tracy Epp, RPS' chief academic officer.
Similar to Head Start, the VPI program once attracted more than 1,100 students but shrank to 799 4-year-olds this year. That's well short of the 1,080 children for which RPS had budgeted and staffed 60 classrooms in multiple buildings.
Dr. Epp told the board that RPS is making space for 917 children for the 2019-20 school year, including 800 in the state-funded VPI program and 117 in the federally funded VPI Plus program.
Fewer than 600 children have been enrolled to date for the 2019-20 program, Dr. Epp told the board, and enrollment will remain open until a waiting list has to be created.
She also told the board that a marketing campaign has been organized to promote VPI that will involve teachers and includes participation in summer events, such as the annual East End Reunion. The marketing effort also will include reminders to parents so they actually send their children after enrolling.
The shortfall of students required RPS to reimburse $700,000 to the state, which pays Richmond and other localities based on enrollment projections but requires repayment when slots in the program are not filled. The problem has led RPS to cut its projections for the coming year and reduce the number of classrooms from 60 to 53, Dr. Epp said.
As a result, seven teachers have been impacted, she said, although none are losing their jobs. Two of the teachers are retiring and will not be replaced, she said. Three other teachers have been relocated to classrooms in other buildings while two have been reassigned to teach kindergarten.
Ms. Gibson and board member J. Scott Barlow, 2nd District, were among board members expressing concern about the short notice to the affected teachers who learned about the changes about the same time classes ended last week.
Mr. Barlow said he is disappointed and frustrated to hear complaints from RPS employees that they are not getting information in a timely fashion.
Dr. Epp acknowledged that she kept silent until the last minute about the changes that she knew had to take place based on the shrinking enrollment.
She said she first asked about vacancies and retirements involving VPI staffers and then considered buildings that were overcrowded in K-5 classes that could use a reduction in VPI classes.
"We could always do better with communication," Dr. Epp told the board, but she defended her actions as an attempt "to create the least disruption possible."