Herring breaks silence on blackface; GOP offers reward for evidence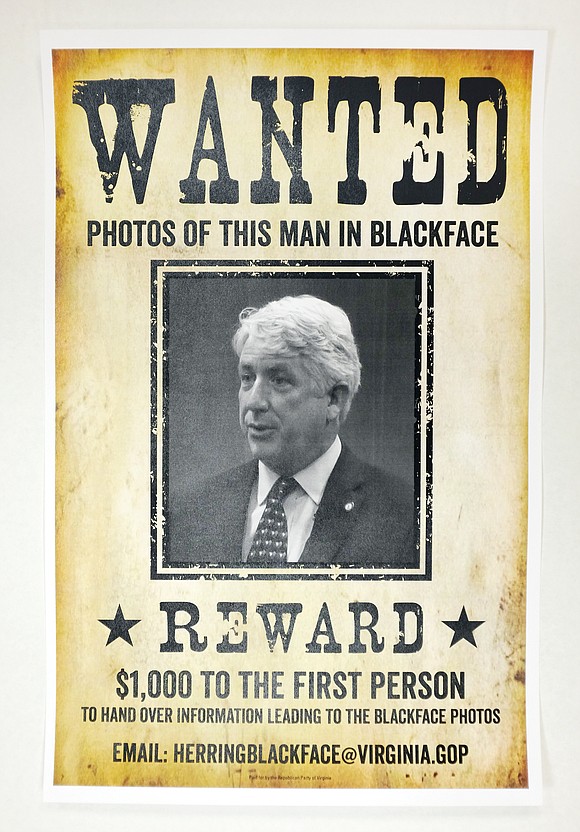 Critics have assailed both Gov. Northam and Lt. Gov. Fairfax for how they've handled their respective scandals. Gov. Northam has been ridiculed for an awkward performance at a news conference, while Lt. Gov. Fairfax has been criticized for comparing himself to Jim Crow-era lynching victims.
Mr. Herring has kept an extremely low profile after issuing his initial statement.
During the radio interview, Mr. Herring did not directly respond to questions about whether he still thinks Gov. Northam should resign. The governor has resisted widespread calls to step down, instead saying he wants to focus on racial reconciliation during his remaining three years in office. Mr. Herring has said that is what he wants to do as well.
As for Lt. Gov. Fairfax, Mr. Herring said, "The women deserve to be heard, deserve to be treated with respect. All parties want some type of impartial investigation. The question is how that can happen. … I favor some path to have the facts come out."
Before the blackface scandals erupted, Mr. Herring said he planned to run for governor in 2021. He said Monday that those plans are not on his mind at the moment.
"Obviously, I am not thinking about that at all. What I am focused on is what has happened in Virginia over the last month and what I might be able to do to repair the damage," Mr. Herring said.