New Zealand shooting hits home for American Muslims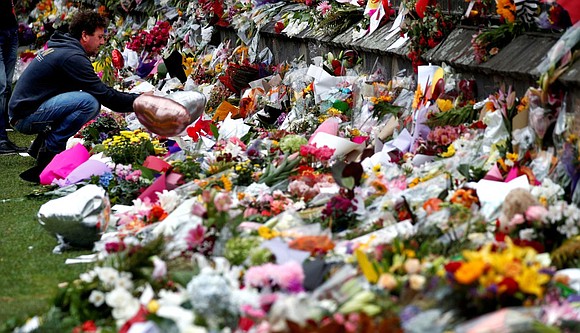 For Muslims, Fridays are special.
Mosques come to life with the mandatory Jummah prayer services, where imams deliver sermons and lead rows of worshippers in congregational prayer. Muslims dress in their Friday best and greet one another with "Jummah Mubarak" or "blessed Friday."
But on Friday, March 15, Muslims around the world woke up with another prayer on their lips — inna lillahe wa inna illaihi rajioon, meaning "to God we belong and to God we shall return" — as well as a question: Should we go to the mosque for Jummah prayers today or not?
Just hours before, at least 49 Muslims performing Jummah prayers were gunned down at two mosques in Christchurch, New Zealand. Another 48 were left injured, according to estimates.
An Australian man in his late 20s who claimed responsibility for the shootings left a 74-page anti-immigrant manifesto in which he explained his white nationalist ideologies.
Accompanying that manifesto, which described President Trump as a "symbol of renewed white identity and common purpose," was a 17-minute Facebook live stream of the attack. The video, which showed a portion of the violence in gruesome detail, has stoked fears of copycat attacks around the world.
"Millions of Muslims in America will be in mosques in the next couple of hours, concerned and fearful about their lives, that someone might come and hurt them," said Council on American-Islamic Relations Executive Director Nihad Awad. "They have very legitimate fears … We tell our community, do not abandon your mosques."
The attacks left Muslims torn between seeking spiritual solace in prayer and protecting their personal safety.
"How do I tell my dad not to go to the mosque tomorrow?" L.A.-based Muslim activist Taz Ahmed tweeted after news of the attack broke.
Muslim actor Fawzia Mirza replied: "Do you tell him not to go? Or is this a time for all of us to go? I don't know."
"In the face of this horror, I'm mourning with, and holding our community extra close today," Rep. Ilhan Omar, one of the first Muslim women in Congress, tweeted. "We must not live in fear. I will be at Jumu'ah today and I hope others will too."
Mosques around the world have responded to the attacks by stepping up security.
(An interfaith vigil was held Sunday evening at the Islamic Center of Virginia in Chesterfield County. Last Friday, several community leaders, including 7th District Congresswoman Abigail Spanberger, Henrico County Manager John Vithoulkas and Henrico Police Chief Humberto "Hum" Cardounel Jr., attended services at the Islamic Center of Henrico to show their solidarity with local mourners.)
The Council on American-Islamic Relations sent out a booklet on security tips for mosques and Islamic community centers, and the Anti-Defamation League promoted its own guide to protecting religious institutions. Law enforcement officials in several states, including Virginia, increased patrols around local mosques.
"To God we belong, and to Him is our return," Mr. Awad said. "In the wake of this tragedy, we urge mosques, Islamic schools and other community institutions in the United States and around the world to take stepped-up security precautions, particularly during times of communal prayer."