Balancing act
Richmond City Council designs a new budget that places a 50 cent-per-pack tax on cigarettes, increases funding for schools and expands bus service while giving city employees a 3 percent raise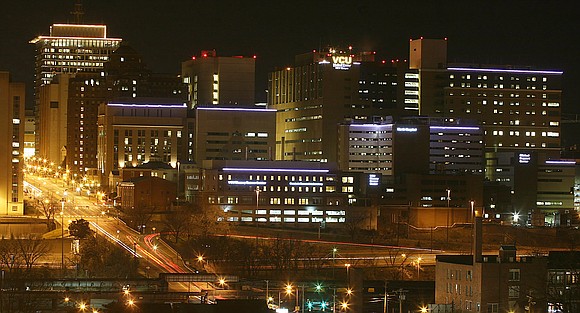 An exhausted City Council completed work Monday on a new 2019-20 spending plan for Richmond that calls for a 3.6 percent, or $26 million, increase in city spending and is balanced with the imposition of the city's first tax on cigarettes — a 50 cent levy on each pack effective July 1— and a hike in utility rates.
Scrapping Mayor Levar M. Stoney's request for a 9 cent increase in the tax on real estate that he stumped for and insisted was required to pay for his priorities, City Council, instead, pared about $11 million from his proposed spending blueprint while embracing virtually all of his priorities, including expanded funding for city schools and increased funding for GRTC to improve regular bus service.

In all, the council is proposing a $746.2 million budget, or about $3,258 for each of the nearly 229,000 city residents. That's an increase of about $114 per person from the current $720 million 2018-19 budget. The mayor had proposed a $757.9 million spending plan, or $3,309 per person, based on expectations of a property tax increase.
"Yes, we completed our work and have a balanced budget, and that's a good thing. But people have to realize we had to leave a lot of things out," said 9th District City Councilman Michael J. Jones, a supporter of the mayor's tax increase and the lone member to respond to a Free Press request for comment. "You get what you pay for. You can't get something for nothing, and people have to understand that."
The council expects to introduce the amended budget ordinances on Monday, May 6, and take final action on Monday, May 13.
The council's budget plan includes maintaining the current property tax rate of $1.20 per $100 of assessed value, a rate that has been in place for a decade and remains the lowest in city history.
The vote is actually perfunctory as the council is required to pass a schools budget and set the tax rate by May 15, meaning there would be no time to amend the proposal even if the members were so inclined.
Ignoring last week's blowup that threatened his relationship with the council, along with his unsuccessful bid for a property tax increase, Mayor Stoney used Twitter to praise the council for reaching "a consensus to advance priorities in my budget."
Topping the list is extra funding for Richmond Public Schools that seemed a distant prospect when the council began deliberations, despite lobbying by the School Board, Superintendent Jason Kamras and advocates who urged the governing body to find the money.
The council's budget plan includes a nearly $18 million increase in operating funds for RPS, the biggest jump in years. About $6 million would cover the local share of raising teacher and staff pay and the remaining $11.7 million would pay for the Dreams4RPS educational upgrades Mr. Kamras has touted.
The council put the $11.7 million in a special fund that can be tapped only through requests from RPS and the city showing the programs and services on which each dollar will be spent, a requirement that five council members insisted upon.