City Council approves 2019-20 spending plan, but with flaws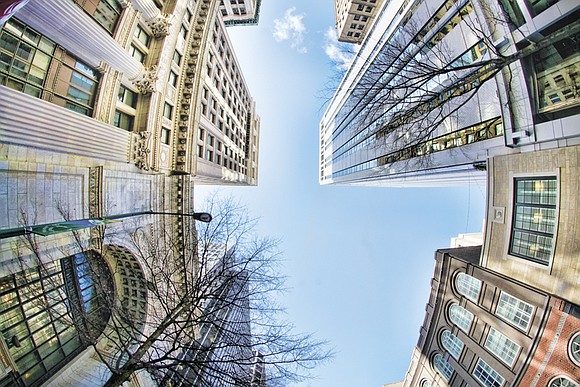 "We made it," City Council President Cynthia I. Newbille said after the council approved the 2019-20 budget Monday night without discussion.
There was no comment on the shaky nature of a spending plan that relies on one-time revenues, a raid on the city's pension fund and the city's first ever cigarette tax to cover expenses, and also depends on rising property values amid warnings from some Wall Street mavens about a coming recession.

Overall, the $746.2 million spending plan that City Council approved increases city outlays by nearly 4 percent over the current budget. The budget package means city spending will amount to $3,272 for each the 228,000 estimated residents, or about $120 more per person in the fiscal year that begins July 1.
As expected, the approved budget will deliver big wins for school staff and city workers in the form of the largest pay increases in years, including 5 percent for teachers and other staff with help from the state, and 3 percent for city employees, except for police and firefighters whose pay was boosted previously.
Richmond Public Schools also garnered the nearly $18 million it had sought to pay for teacher salary increases and to cover the second year of Superintendent Jason Kamras' turnaround plan. RPS also won budget support for borrowing $19 million to give school maintenance a significant one-time boost.
Other beneficiaries include bus riders, with GRTC receiving $800,000 extra to improve service to a new Church Hill grocery store and extend service hours to areas of South Side.
The council also agreed to borrow $15 million to beef up street paving — a one-time shot in the arm for the city Department of Public Works to address decaying streets — and approved a proposal to increase a city lending program aimed at assisting developers to create less costly housing from $2 million to $2.9 million.
The biggest losers are smokers, and possibly employees of the convenience stores that rely on the sales of cigarettes. City Council is counting on raising $3 million from adding a 50-cent city tax to the price of a pack of cigarettes, with $600,000 to be sent to the Richmond City Health District to pay for programs to help smokers quit.
Store owners warned City Council that customers will bypass them to buy smokes, gas and other products in nearby stores in Henrico and Chesterfield counties that do not have a local tax. The owners' prediction: Sales and sales tax collections for the city would fall and the drop would force layoffs of 100 or more store clerks.
"This is an investment in the city's future," Mayor Levar M. Stoney said Tuesday in celebrating approval of most of his priorities, despite having the council reject his proposal for a 9-cent hike in the property tax rate, the city's most significant form of tax revenue.
The council avoided a tax increase, not by shrinking the government, but by gaining recognition for a projected one-time increase in property taxes of about $6.5 million, based on a revised estimate of real estate tax values from City Assessor Richie N. McKeithen.