Personality: Natasha Freeman
Personality: Natasha Freeman
5/10/2019, 6 a.m.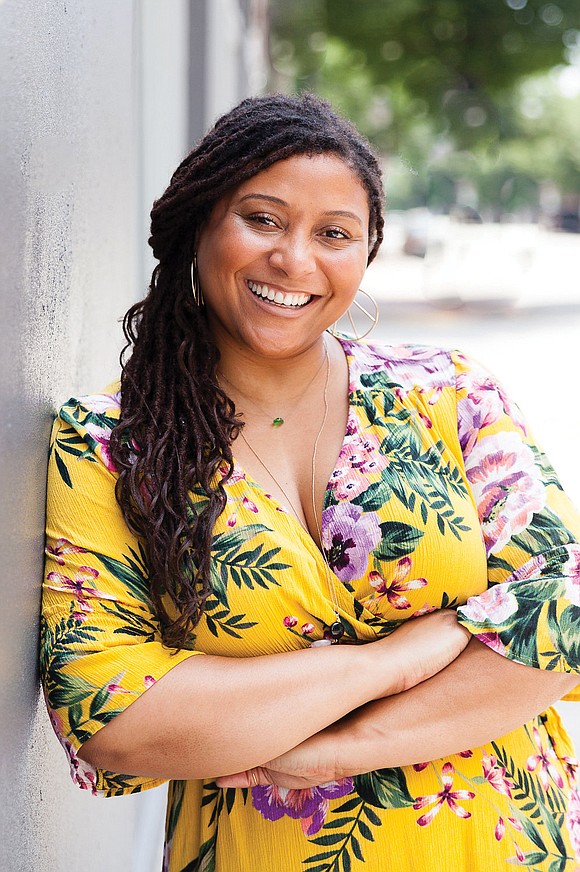 Natasha Freeman, president of Project Yoga Richmond's board of directors, encourages the community to embrace yoga because the practice allows people "to be fully embodied while grounding and mending our body and spirit."

PYR was started nine years ago by yogis Arlene Bjork, Jonathan Miles, Dana Walters, Michelle Martello, Pam Cline and Wendy Warren, with a goal to make yoga accessible and affordable to practitioners of all abilities through the spirit of giving.
"They knew there was a need for yoga," Ms. Freeman says. "Since yoga has been westernized, it has not been available to everyone because of the high price tag attached to it. It is similar to the fact that fitness is not just for the rich, although it is sometimes not accessible to everyone."
As a nonprofit, PYR is funded through its programming partnerships with local yoga practitioners committed to providing free or "pay-what-you-can" classes and outdoor series classes. The goal is to share the physical, mental, emotional and/or spiritual benefits of yoga, Ms. Freeman says.
One of the partnership programs is "Saturday Salutations," an outdoor yoga series that started last Saturday and runs through early fall on the Virginia Museum of Fine Arts' Belvedere Deck, 200 N. Arthur Ashe Blvd. The Saturday session is family-friendly and open to all levels of yoga practitioners. Participants are required to arrive by 8:45 a.m. to check in prior to class.
Ms. Freeman says PYR also delivers programming to underserved communities — autistic children and adults, senior citizens, low-income residents and incarcerated youths, where there can be a lot of misunderstanding and rage, hatred and anger, sadness and hurt, especially in the jail system.
"Yoga is a practice with the power to change lives," she says. "Our practices really do have power and can cause massive shifts in our lives. This produces a more tolerant, pleasant, loving and compassionate Richmond."
Ms. Freeman, who was elected president of the board earlier this year, will serve two years at the help of PYR. In March, the board approved a strategic plan, giving the organization a concrete vision for the future, she notes.
"I am excited to oversee and move the needle with that action plan," Ms. Freeman says. "Now we are taking actionable steps to parse out what we can do over the next four years."
The biggest goal, she says, is to expand PYR's studio and move into the city, where the majority of the community they serve is located. The present location is not accessible by GRTC, she says.
"That pending move creates more accessibility all the way around, including handicap accessibility," she notes. "The disabled are a big part of our community, as well as special needs children and adults."
Ms. Freeman knows yoga brings resilience and awareness through personal experience. She says she had no exposure or understanding of yoga before taking lessons 10 years ago.
"In 2009, I had a nervous breakdown when I was living in Washington," Ms. Freeman explains. "I moved back to Richmond and was living with my mother after owning a small financial advising firm for 13 years."