Personality: Natasha Freeman
Personality: Natasha Freeman
5/10/2019, 6 a.m.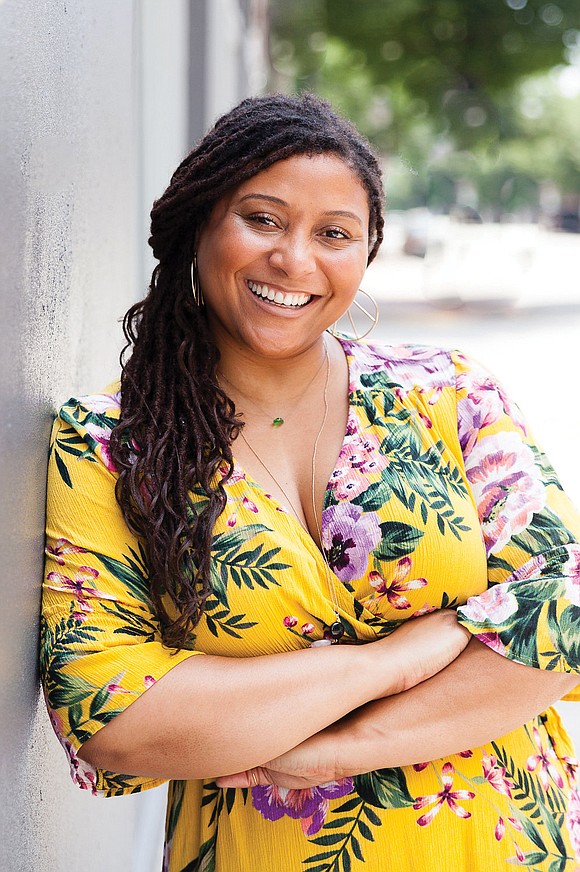 How I plan to meet it: With a strong strategic plan now in place, a well-rounded board of directors and a fund development plan in the works, we are energized to really focus on building stronger relationships within our existing community of volunteers, ambassadors, donors and partnerships, as well as foster new relationships.

Why practice yoga: To ground and center yourself. To practice true embodiment. To connect with community. To reconnect with self.
How I became interested in yoga: Ten years ago, I lost it! I had a nervous breakdown and the healing power of yoga single-handedly saved me from a life of debilitating anxiety attacks.
What is the most fun about yoga: What's most fun about yoga for me is also what's the most challenging. Every day, you show up differently on the mat. So every day, there's a new opportunity to lean into the you that is presently showing up.
Favorite yoga pose: Viparita Karani (legs up the wall pose). I believe that it has the ability to calm most of what ails us.
What kind of equipment is needed: In my teaching style and for my own personal practice, I love to use lots of props — mat, blankets, bolsters, wedges, straps, blocks and sandbags. The beautiful part about yoga is that it can be practiced with the absence of all the props.
A quote that I am inspired by: "Listen to silence. It has much to say." — Rumi
Something I love to do that most people would never imagine: Rest! And play Bingo!
Quality I admire in another person: The ability to move in their own truth.
The best thing my parents ever taught me: That I could do and be anything that I desired.
At the top of my "to-do" list is: Engaging in my self-care practices.
Person who influenced me the most: My mother, a real, live Superwoman who has always supported me, no matter how extravagant the idea or endeavor.
Book that influenced me the most: "How to Win Friends and Influence People" by Dale Carnegie. It taught me how to create authentic connections with people, both in business and in life.
What I'm reading now: Well, I'm reading it again, "Sacred Woman: A Guide to Healing the Feminine Body, Mind and Spirit" by Queen Afua. It details steps to take to reconnect to the Feminine Divine.
My next goal: In life, I flow. In business, Lucid Living is launching a CBD herbal tea! On PYR's board, it's to move through presenting and adopting our budget for the 2019-2020 fiscal year.