Coach Penny Hardaway poised to return Memphis to its glory days

Penny Hardaway may the best thing to hit Memphis since Elvis.
Quicker than you can say "It's Now or Never," Hardaway appears on the verge of returning his alma mater, the University of Memphis, to past glory.
Entering his second season as the Tigers' coach, Hardaway, 47, has landed the NCAA's No. 1-ranked prospect — James Wiseman — and No. 1 overall recruiting class.
Expectations are soaring high into the Tennessee sky.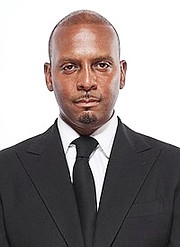 "This is Memphis. We don't bluff. We want all the smoke. We want everything," Coach Hardaway told the Memphis Commercial Appeal newspaper.
According to 247Sports.com, Coach Hardaway's seven incoming freshmen are ranked from No. 1 to No. 108 overall nationally.
Also he has signed the nation's top-rated graduate transfer, Rayjon Tucker, from the University of Arkansas-Little Rock, although Tucker is considering the NBA draft.
In contemplating potential lineups for 2019-2020, Coach Hardaway said, "It's like daydreaming in heaven."
And as for the hoops-loving city of Memphis, "The city is on fire," Coach Hardaway said.
Here's a look at Coach Hardaway's hoops harvest:
• James Wiseman, 7-foot-1, Nashville, Tenn.; the nation's No. 1-ranked prospect. Among the finalists for Wiseman's basketball skills were blue bloods University of Kentucky, University of North Carolina and the University of Kansas.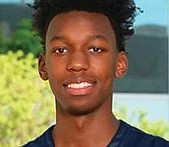 • Precious Achiuwa, 6-foot-9, Montverde, Fla., No. 14.
• Rejean "Boogie" Ellis, 6-foot-3, San Diego, No. 37
• D.J. Jeffries, 6-foot-5, Olive Branch, Miss., No. 56
• Lester Quinones, IMG Academy in Florida, No. 65
• Malcolm Dandridge, 6-foot-8, Memphis, No. 98
• Damion Baugh, 6-foot-4, Tennessee Prep, No. 108
• Rayjon Tucker, Charlotte, N.C., native who averaged 21 points and seven rebounds while hitting 41 percent of his 3-pointers for Little Rock.
Some background on Coach Hardaway, whose real first name is Anfernee.
At Memphis' Treadwell High School, Coach Hardaway was named Parade Magazine High School Player of the Year. He signed with his hometown University of Memphis and became a consensus All-American in 1991. Coach Hardaway's No. 25 jersey was retired by the university.
After being drafted as the third overall pick in 1993, the 6-foot-7 guard went on to become a four-time NBA All-Star in a career stretching to 2007.
His only previous head coaching experience prior to last season was at Lester Middle School in Memphis.
Still, the University of Memphis wanted Coach Hardaway as its coach so badly that it bought out the final three years of Coach Tubby Smith's contract, worth about $10 million, following the 2017-18 season.
This past season, the Tigers squad, which included Coach Hardaway's son, Jayden, went 22-14 while advancing to the second round of the NIT. Recalling past excellence, Memphis' starved fans want much more.
Memphis has a storied past.
The Tigers have been to 11 NCAA Sweet Sixteens and to the NCAA Final Four in 1973, 1985 and 2008 before falling back in the pack.
The team plays at the 18,119-seat FedExForum, which it shares with the NBA Memphis Grizzlies.
Now if Hardaway's recruits can be translated into victories in the American Athletic Conference, the Tigers may once again become a marquee program.
Who knows? FedExForum might even surpass Graceland Mansion as Memphis' must-see destination.
Richmond/VCU/Memphis link
These men with local ties figure into the history of the University of Memphis Tigers basketball.
Dana Kirk: After three seasons coaching at Virginia Commonwealth University, Kirk was hired by the University of Memphis. He led the Tigers from 1979 to 1986, reaching the 1985 NCAA Final Four.
George "Tic" Price: The Danville native played at VCU from 1974 to 1976 and was the Memphis coach from 1997 to 1999.
Tubby Smith: A former VCU assistant, Smith coached Memphis from 2016 to 2018, preceding Coach Penny Hardaway.
Sean Taggart: A 6-foot-9 post player from George Wythe High School, Taggart was a starter on the Tigers' 2008 NCAA Final Four entry.