Personality: Matthew S. 'Matt' Spahr
Spotlight on 1708 Gallery board chairman
11/8/2019, 6 a.m.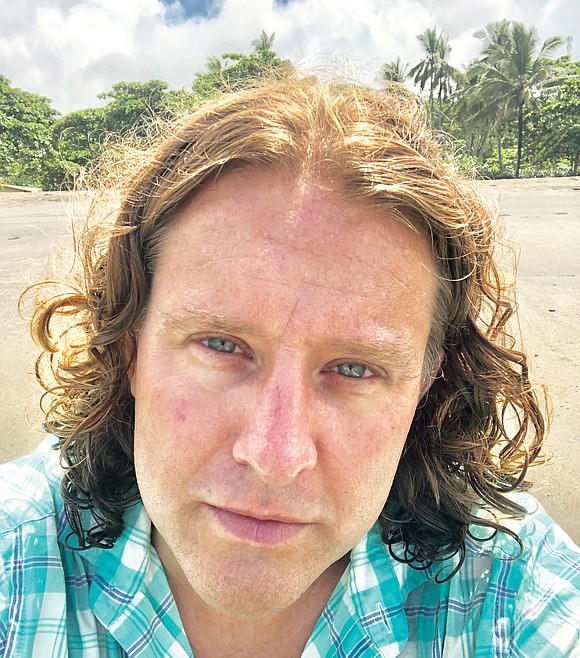 Evening in Church Hill next weekend will be a spectacular sight as InLight Richmond showcases the 12th edition of its free lighted public art exhibit from 7 to 11 p.m. Friday, Nov. 15, and Saturday, Nov. 16, in Chimbarazo Park.
And Matthew S. (Steven) "Matt" Spahr is helping ensure the program returns every year as the current board chairman of the 1708 Gallery, the sponsor for the annual show.
A California transplant, Mr. Spahr, 42, has made creativity part and parcel of his life. He makes his living as an artist and sculpture instructor.
But he's also happy to take a volunteer turn leading the gallery's board and being involved in the "strategic planning, development initiatives and programmatic activities" alongside the non-profit's professional staff that stages InLight, among other programs.
He expects this year's show to be a wow.
He says it will focus on the site's legacy as a military hospital during the Civil War and as a site where emancipated slaves lived after the Civil War as they experienced freedom.
The show will feature 20 lighted projects created by artists from near and far and will include a Community Lantern Parade at 7:30 p.m. featuring lanterns that individuals have learned to make in workshops that the gallery sponsored. InLight and its public display fits well with the mission of the gallery.
"1708 is a place that supports and facilitates the production, exhibition and engagement of artwork that might not otherwise be made, seen or discussed," Mr. Spahr says, "and that is a beautiful and necessary thing."
The gallery takes its name from its address, 1708 E. Main St. The art space was launched in 1978 by 21 art faculty members from Virginia Commonwealth University, Mr. Spahr's alma mater.
The aim: To showcase "exceptional new art," according to Mr. Spahr, in a non-commercial space that could help elevate their creators to national recognition.
Mr. Spahr, who settled in Richmond in 2005, was invited to join the board in 2013, and is now serving a one-year term as president, an experience that he says has allowed him to learn the ins and outs of a nonprofit art gallery while working "with some amazing people"
"Volunteering on the board offered and continues to offer an opportunity to simultane- ously invest in and engage with the Richmond community and the larger art world," Mr. Spahr says.
"Art provides me with the opportunity to flutter between experience and contemplation and to be dazzled," Mr. Spahr says, "not just by the moment of physical interaction with the art but indefinitely."
Meet this week's Personality, Matthew Steven "Matt" Spahr, who is seeking to make art more accessible:
Occupation: Artist, sculpture instructor and small business owner.
Date and place of birth: Aug. 3 in Granada Hills, Calif.
Current residence: South Side.
Education: Master's of fine arts in sculpture from Virginia Commonwealth University.
No. 1 volunteer position: Board chairman, 1708 Gallery. Also a member of the Richmond City Public Art Commission.
When and why 1708 Gallery was founded: It was founded in 1978 by artist faculty members from Virginia Commonwealth University,who were looking for a space to exhibit risk-taking work. They started 1708 Gallery at 1708 E. Main St., where they presented a diverse range of projects — alternative processes, large-scale installations, performance and more — that reflected their commitment to provocative contemporary art.