13th Annual InLight Richmond exhibition starts Nov. 12
11/12/2020, 6 p.m.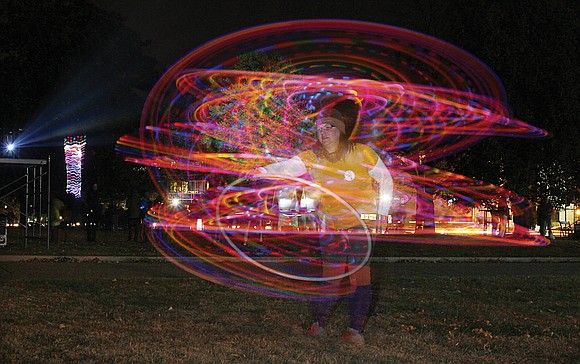 The 1708 Gallery is again showcasing local light-based artwork across the city as part of its 13th annual InLight Richmond exhibition.
More than 20 artists and organizations will be featured in the exhibit that will run from 7 to 11 p.m. Thursday, Nov. 12, through Saturday, Nov. 14, and 7 to 10 p.m. Sunday, Nov. 15.
All of the artwork will be in more than a dozen outdoor locations around Richmond, including the former Richmond Community Hospital on Overbrook Road near Virginia Union University's campus, in Church Hill, through the Downtown Arts District, at the T. Tyler Potterfield Memorial Bridge, on the Richmond Slave Trail and more.
A series of streaming and virtual projects also will be featured online at the 1708InLight.org website.
The year's theme, "Safety and Accountability," is inspired by community efforts during the COVID-19 pandemic and protests against police brutality and for racial equality. The art, sculptures, video and performances will reflect the theme.
While InLight has taken place over two nights at a single location in past years, 1708 Gallery altered its plans because of the pandemic to safely provide the public art program.
The sites are outside, allowing for socially distanced viewing, and are spread out to encourage visitors not spend too much time at any one site.
Organizers also request that visitors wear face masks and maintain social distancing.
No food and drink trucks will be available, and organizers have suspended the Community Lantern Parade that typically kicks off the event.
Details, including a map of the InLight Richmond sites and online viewing options: 1708InLight.org.