Personality: Matthew S. 'Matt' Spahr
Spotlight on 1708 Gallery board chairman
11/8/2019, 6 a.m.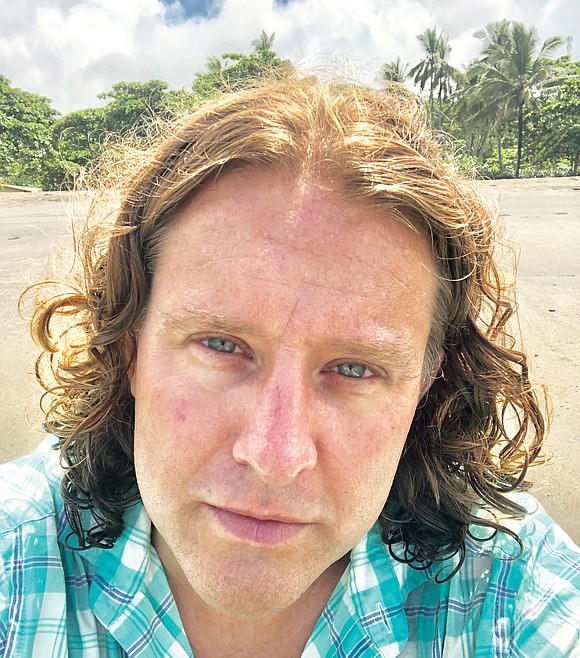 What 1708 Gallery means to me: 1708 is a place that supports and facilitates the production, exhibition and engagement of artwork that might not otherwise be made, seen and or discussed, and that is a beautiful and neces- sary thing. Its mission is to present exceptional new art. 1708 Gallery is committed to providing opportunities for artistic innovation for emerging and established artists and to expanding the understanding and appreciation of new art for the public.
Strategy for achieving the mission: 1708 provides significant resources — like money, space, expertise and networks to young artists—and strives to give even more. 1708 wants to remove financial barriers to being an artist and in so doing, it wants to build up a community of artists.
Significance of the location for the 2019 InLight Richmond: We were interested in the histories of Chimborazo Park and were also interested in selecting a site that was a little less well known than some of our previous locations. We were also interested in using the location to get to know the neighborhood a little better. Through the lantern workshops, we've connected with a lot of new friends.
Why art moves me: Art provides me with the opportunity to flutter between experience and contemplation and to be dazzled, not just by the moment of physical interaction with the art, but indefinitely.
Favorite artist: I have a lot of favorites and they change regularly if not daily. At the moment, I really like Ai Wei-wei's use of Instagram @aiww as a platform for providing alternative media coverage of the Hong Kong protests.
How I start the day: Almost every morning, my cat, Carnelian, perches on my chest as I wake. She wants a massage and it's a prompt for me to get up and feed her. It is a calculating and manipulative and loving ritual, and both parties are guilty and willing.
If I had more time, I would: I'd like to say sleep, but I would probably do more.
Kindergarten taught me: That I'm not good at sitting still.
Best late-night snack: Fresh popcorn from a cast iron skillet with salt and pepper.
Something I love to do that most people would never imagine: I read poetry to my chickens as a way to practice public speaking, and they re- ally like it.
The person that influenced me the most: The Friends of East End Cemetery have taught me more about Richmond, this country, its history and my relationship to those things than I could have imagined. They are the model of thoughtful, humble and generous perseverance and the closest thing I have ever seen to altruism.
Book that influenced me the most: "The Secret Life of Plants" by Peter Tompkins and Christopher Bird. This was made into a documentary, which I saw first, and Stevie Wonder created the most incredible soundtrack for it.
What I'm reading now:"The Silk Roads: A New History of the World" by Peter Frankopan.
Next goal: My collaborative partner Valerie Molnar and I recently started a small plant and ceramic business and we are both really excited about making functional objects and sharing our love and fascination with plants.