Black-owned health companies claim insurers are forcing them out of business
Jeremy M. Lazarus | 11/15/2019, 6 a.m. | Updated on 11/18/2019, 7:31 p.m.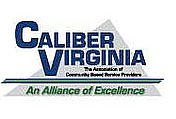 Small companies that are largely African-American-owned are fighting against an effort that they claim will put them out of business by stopping them from providing mental health and substance abuse services to Medicaid patients.
Led by Dr. Teshana D. Gipson, 33 companies — including 27 from the Richmond area — are now in federal court seeking an injunction.
Dr. Gipson is the owner of one of the businesses and president of Caliber Virginia, a Richmond area-based trade group for the companies that provide therapy services to families and children on Medicaid.
The suit challenges the decisions of Anthem, Aetna and four other insurance companies that run Virginia Medicaid's managed-care operations to fire them "without cause," a legal term for no reason.
At stake along with the futures of the small companies are the jobs of hundreds of therapists, secretaries and other employees who are on those companies' collective payrolls.
Senior U.S. District Court Judge Claude M. Hilton is scheduled to hold the first hearing Friday, Nov. 15, in Alexandria on the case that largely focuses on alleged violations of federal and state laws and regulations governing Medicaid, as well as on the contracts between the insurers and the smaller companies.
Dr. Dennis Parker, vice president of the 50-member Caliber Virginia and an owner of Richmond-based Hope Inc., said the action of the insurers "has had a significant impact on our clients."
He said his company, which serves about 45 Medicaid-insured clients a month, lost its contract with Aetna, which stopped them from serving some of those clients.
"That damaged the therapeutic relationship that had been built up. That relationship creates a strong bond and that has been lost," Dr. Parker said. Losing the contract also forced the company to lay off several of its staff of 25.
Many of the small companies have been in business for years and have been viewed as elements of the state effort to expand access to community-based mental health and substance services for the growing number of Medicaid enrollees.
For example, Dr. Gipson's company, NDUTIME Youth and Family Services Inc. in Henrico County, was incorporated in 2005.
In response to the suit, the insurers claim the contracts they signed with the companies include a provision allowing the insurers to drop the companies even if they perform successfully and continue to be in good standing with Medicaid.
Along with Anthem and Aetna, the other insurers named in the suit include Optima Health, Magellan Complete Care, United Health Care and Virginia Premier, the insurance arm of VCU Health.
The 33 plaintiffs allege in the suit that they were forced to sign what amounted to "take-it-or-leave-it" contracts that courts have previously rejected when one side — in this case, the insurers — has more power to force acceptance of unfavorable provisions.
Knicole C. Emanuel, lead attorney for the 33 companies, also argued in the lawsuit that her clients have a property stake as a result of their acceptance as providers by the Virginia Medicaid program and cannot be summarily dismissed without being able to appeal the decision and present evidence on their own behalf.