No injunction granted in black-owned health companies' federal lawsuit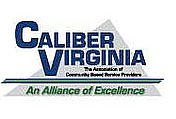 A federal judge has refused to block several health insurance companies from firing 33 small, mostly African-American-owned companies that provide mental health and substance abuse counseling services to Medicaid patients.
Senior U.S. District Court Judge Claude M. Hilton on Nov. 15 rejected a request from the smaller companies primarily based in the Richmond area for a temporary restraining order that would stop Aetna, Anthem and four other insurance companies from dismissing them as providers until the merits of the case could be heard, according to Dr. Dennis Parker, vice president of Caliber Virginia, an area trade group for the service providers.
Dr. Parker, a partner in HOPE Inc., one of the small businesses that filed the lawsuit, said he left the federal courthouse in Alexandria "disappointed."
Knicole C. Emanuel, lead attorney for the Caliber Virginia companies, confirmed Dr. Parker's account.
Along with Aetna and Anthem, the insurance companies battling the service providers' lawsuit include Magellan Complete Care, United Health and Virginia Premier, the insurance arm of VCU Health.Asixth company, Optima Health, originally was named in the suit, but previously was dismissed as a defendant, according to Ms. Emanuel.
The state hired the insurance companies to provide managed care for Medicaid patients.
Dr. Parker said the insurance companies' decision to eliminate providers began in the face of Medicaid expansion in Virginia. The expansion has increased the demand for service, he said, but not the number of service providers.
Data indicate that between one in four and one in five people on Medicaid qualify for services to deal with addiction, mental illness or behavioral problems, Dr. Parker said, which is similar to the general public.
He noted that the number of professionals qualified to provide such services falls well short of the number needed given that 300,000 more Virginians have health insurance now with Medicaid expansion in 2018.
The action of insurance companies to sever ties with smaller companies that offer such services means that Medicaid patients are having a harder time finding a qualified provider whose services their insurance company will cover, Dr. Parker said.
However, he said Judge Hilton found that the smaller companies had signed contracts that allowed insurers to cut them off from providing services. Dr. Parker said the judge also accepted evidence from the insurance companies indicating that their business practices were not creating harm to people with Medicaid coverage.
Dr. Parker said HOPE Inc. felt the sting of losing contracts with some insurers, but made up much of the loss by gaining new contracts with other insurers.
He said the judge has set a new hearing for mid-December to consider the insurance com- panies' request to dismiss the lawsuit.