Longtime Delegate Mary T. Christian of Hampton dies at 95
11/15/2019, 6 a.m.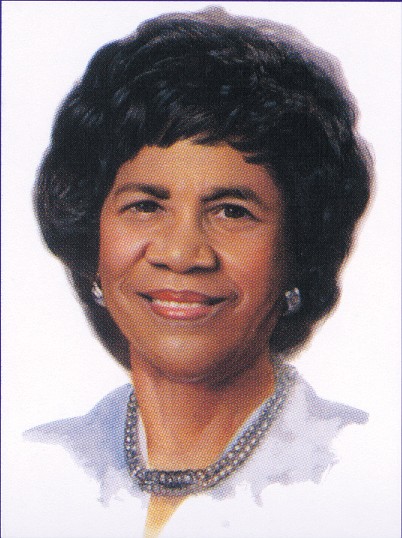 Dr. Mary T. Christian, a retired educator who represented Hampton in the Virginia House of Delegates for many years, died Monday, Nov. 11, 2019.
She was 95.
"Dr. C," as she was known to her students in elementary education and at Hampton University, was first elected to the General Assembly in 1986. She was one of the first few African-American legislators to serve on the powerful House Appropriations Committee.
She was an advocate for education and increased school fund- ing, knowing her subject from experience. She worked as an elementary schoolteacher and later was a professor at Hampton University for more than 25 years, retiring as dean of the School of Education in 1989.
She was active in politics in the Hampton Roads area, elected in 1973 as the first African-American woman to serve on the Hampton School Board.
Her election to the House of Delegates also was historic, as she was the first African-American and the first woman to represent the 92nd House District since Reconstruction. She stepped down from the legislature in 2004.
After retirement from the General Assembly, Dr. Christian co-founded the Barrett-Peake Heritage Foundation, which aims to preserve African-American heritage sites, upgrade and secure signage for historic cemeteries and develop educational and cultural programs.
In May, she helped organize a cleanup of a historic African-American cemetery in downtown Hampton.
Dr. Christian earned a bachelor's in elementary education from then-Hampton Institute in 1955. She later received a master's from Columbia University in 1960 and a doctorate in education from Michigan State University in 1967.
Tributes have come in from elected officials and others who were touched by her public service and many contributions to the community.
"Dr. C leaves a deep legacy of leadership and advocacy in her community and in the state, and she will be missed," Gov. Ralph S. Northam said in a statement Tuesday. "My heartfelt sympathies go out to her family and friends."
The performing arts auditorium at Thomas Nelson Community College is named in her honor. She also was named in 2003 as one of Dominon's Strong Men & Women Excellence in Leadership honorees.
Survivors include her second husband, Wilbur Bernard Christian; two daughters, Benita Toler and Carolyn Taylor; a sister, Madeline Lee; and several grandchildren and great-grandchildren.
A wake will be held 5 to 7 p.m. Sunday, Nov. 17, at First Baptist Church of Hampton, 229 N. King St. A funeral is tentatively scheduled for Monday, Nov. 18, at the Hampton University Convocation Center.
In lieu of flowers, the family requests contributions be made to the Barrett-Peake Heritage Foundation at barrett-peake.org.