Nellie H. McLeod, former Chesterfield civil rights activist, dies at 90
11/17/2017, 7:20 p.m.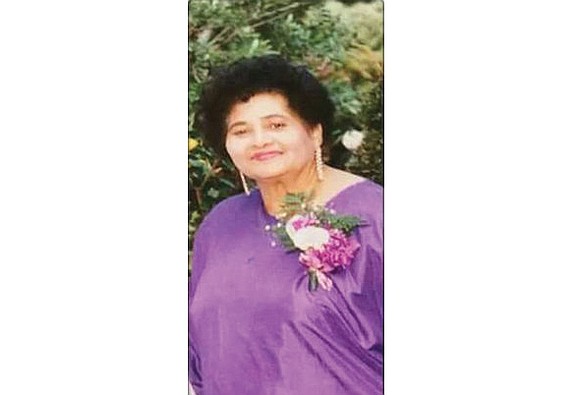 Nellie Jane Hinderman McLeod earned honors for leading the Civil Rights Movement in Chesterfield County that helped end segregation of public schools in the county and for her work for equal treatment for African-Americans.
Through protests and lawsuits, she forced the county to open all-white schools to African-American students, including her son.
"She changed the course of history in Chesterfield County by walking into an all-white elementary school, demanding her children be enrolled and ultimately filing suit to see that African-American children were served in the same way as white students," Chesterfield School Superintendent James F. Lane wrote in a letter to her family.
"Today, as a result of her actions, our school division is focused on providing equitable experiences for all students," Dr. Lane wrote.
Mrs. McLeod's life and work were remembered and celebrated during a funeral Thursday, Nov. 9, at First Mt. Zion Baptist Church in Dumfries. Dr. Luke E. Torian, pastor of the church and a member of the Virginia House of Delegates, and the Rev. Sandra K. James, officiated.
Mrs. McLeod died Sunday, Oct. 29, 2017. She was 90.
"The one word that best describes her is courageous," said her son, Dr. Charles McLeod, an education consultant and motivational speaker of Glen Allen. "She refused to accept second class status."
As a result of her relentless efforts, he said he was among the first African-American students to attend Matoaca High School in 1963.
In 1966, he became the first African-American to play varsity basketball for Richmond Professional Institute. He was a starter on the team two years before RPI merged with the Medical College of Virginia to form Virginia Commonwealth University. "My mother made sure that happened," he said.
She also fought for fair and equal treatment for African-Americans in the criminal justice system and other areas of life, he said.
In recognition of her work, Ms. McLeod received the Virginia NAACP's Trailblazer Award and the Southern Christian Leadership Conference's Grassroots Leadership Award, among other honors.
Congressman Gerry Connolly of Northern Virginia also extolled Mrs. McLeod's activism on the floor of the House of Representatives and had her story entered into the Library of Congress.
Born in Beeville, Texas, Mrs. McLeod worked as a hair stylist in Chesterfield and often volunteered her services at Central State Hospital. She also volunteered with the county schools.
An avid cook, gardener and seamstress, Mrs. McLeod also was active in Democratic politics. She led voter registration drivers, worked the polls for candidates and served as a delegate to several of the party's national conventions.
She remained active in politics after relocating to Prince William County.
Survivors also include her husband, William McLeod; another son, Harold Hinderman of Fort Worth, Texas; daughters Kimberli M. Rivers of Los Angeles, Priscilla M. Robinson of Charleston, S.C., Sheila J. McLeod of Arlington, Texas, and Yolanda M. Hall of Glendale, Calif.; a sister, Gayola H. Adams of Chicago, and 12 grandchildren and four great-grandchildren.
The family requests memorial contributions be made to the Southern Poverty Law Center, 400 Washington Ave., Montgomery, Ala. 36104.