Rubye M. DeWitt, retired speech therapy supervisor with Richmond Public Schools, dies at 101
11/15/2019, 6 a.m.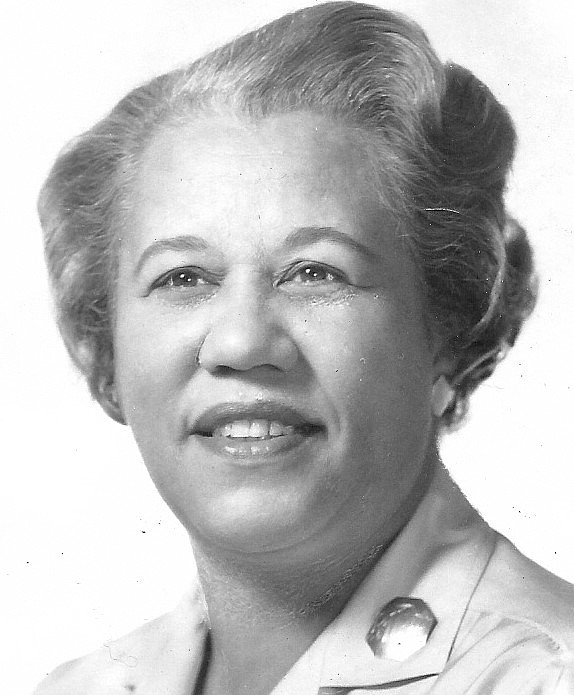 Rubye M. DeWitt, a retired supervisor of speech therapists with Richmond Public Schools and a champion for children and equity, died Saturday, Nov. 2, 2019, in Williamsburg.
She was 101.
A native of New York City, Mrs. DeWitt attended Virginia State College, where she met her future husband, Harold O. DeWitt, who also was a student there. After marrying, she earned her undergraduate degree at Virginia Union University in 1943 and later a master's degree from Columbia University's Teachers College.
She began teaching in 1944 in Chesterfield County, where she was disturbed that African- American teachers and principals were being paid less than their white counterparts. She joined two others in a federal lawsuit against the Chesterfield School Board in demanding equal pay. The three were represented in the case by noted civil rights attorney Oliver W. Hill Sr., who won the case in 1948. The court ruled the pay disparity unconstitutional and ordered Chesterfield County to halt the practice.
Mrs. DeWitt left Chesterfield County the following year for employment with Richmond Public Schools. Beginning in the fall of 1949, she worked with students with speech and language impairments. Her work took her to various schools throughout the city, and she later served for many years as a supervisor of RPS' speech therapists.
She and her husband, "Dee," who had worked with the Richmond Urban League, moved in 1953 to Williamsburg, where he had been named a human resources executive with the Colonial Williamsburg Foundation.
While Mrs. DeWitt continued working in Richmond, she became engaged with the Williamsburg community.
In 1965 when the Williamsburg public schools superintendent at the time told her Williamsburg had no children with special needs, she and a group of advocates who knew differently started the Williamsburg Preschool for Special Children at St. Martin's Episcopal Church, with Mrs. DeWitt also serving as one of its first board members. The early education program for youngsters with disabilities and learning delays has since become Child Development Resources in Williamsburg, a nonprofit that helps more than 1,200 children and their families with early intervention services each year.
Mrs. DeWitt also was one of the founders in 1969 of An Occasion for the Arts, which has grown into an annual fall festival of art and music in Williamsburg.
She was a longtime active member of the Newport News Chapter of The Girl Friends, Delta Sigma Theta Sorority and two bridge clubs.
She and her husband, who died in 1990, lost their only child, Carolyn, to a brain aneurysm in 1963. They established a scholarship fund in her memory at her alma mater.
There are no immediate survivors.
A funeral will be held 1 p.m. Saturday, Nov. 16, at St. Martin's Episcopal Church, 1333 Jamestown Road in Williamsburg, followed by interment at Cedar Grove Cemetery.
In lieu of flowers, expressions of sympathy may be donated to the Carolyn Lee DeWitt Memorial Scholarship Fund, Cedar Crest College, Allentown, Pa. 18104.