Melvin 'Mel' Tull
Spotlight on board chair of Children's Home Society of Virginia
11/22/2019, 6 a.m.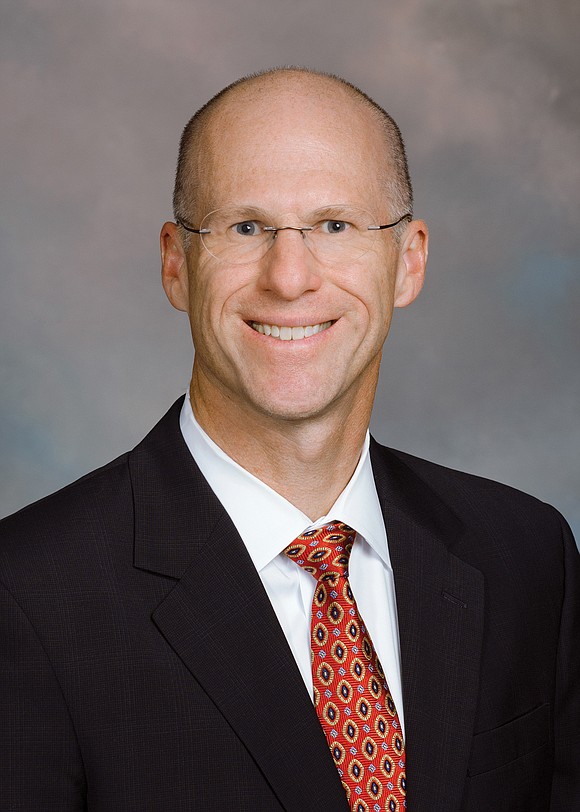 November is National Adoption Month, and the Children's Home Society of Virginia is highlighting the best of their work with profiles of successful adoptive families in the Richmond area in hopes of encouraging the public to provide a loving home for Virginia's youths in foster care. CHSVA has connected more than 700 youths and families across Virginia during the past year under the direction of leaders like Melvin "Mel" Tull, its board chairman.
"Adoption is an amazing gift," Mr. Tull says. "It is not only a gift for the child who is striving to overcome difficult circumstances, but it is a gift for the family who takes that child into their home to give them the love and attachment that will allow them to heal."
Established on Jan. 30, 1900, by founders concerned about the abandonment of children and the state of or- phanages at the time, CHSVA is focused on building "strong permanent families and lifelong relationships for Virginia's at-risk children and youths," according to Mr. Tull. This includes matching youths in foster care with adoptive families and training and supporting those families for the responsibility. CHSVA also assists those who have aged out of the foster care system before being adopted with housing and support.
The Henrico County resident who will celebrate his birthday on Friday, Nov. 22, splits his time between work duties as general counsel and senior vice president of Bankers Insurance, family responsibilities and his volunteer position with CHSVA.
Mr. Tull believes that "attorneys and other professionals have a duty to devote a portion of their time and expertise to serving less fortunate under- served communities in our society."
"Serving on the board of CHSVA gives me an opportunity to use my experience advising businesses and boards of directors to improve the lives of children in foster care and young adults that age out of foster care," Mr. Tull says. Mr. Tull has focused his two-year tenure as board chair on helping staff find "long-term, sustainable sources of income" for CHSVA programs, solidifying the 75 percent of the agency's $1.6 million budget that isn't covered by partnerships with the Department of Social Services or fees for services. Mr. Tull also wants to make "diversity, inclusion, equity and sustainability" a continuing priority in the development of the board of directors.
A key part of both initiatives is engagement, Mr. Tull says, connecting with community partners with similar values and goals and getting board members involved in the groundwork done by CHSVA staff to give them a better perspective on the work being done. All of this contributes to the positive influence their efforts have for youths in need of a home and a loving family.
Meet this week's Personality and adoption advocate, Melvin "Mel" Tull:
No. 1 volunteer position: Chair, Children's Home Society of Virginia's board of directors.
Occupation: Senior vice president for strategic business development and general counsel for Bankers Insurance, LLC, an independent insurance agency.
Date and place of birth: Nov. 22 in Baltimore.