Personality: Sixto M. Cancel
Spotlight on White House 'Champion of Change' honoree
5/15/2015, 11:49 a.m. | Updated on 5/15/2015, 3:25 p.m.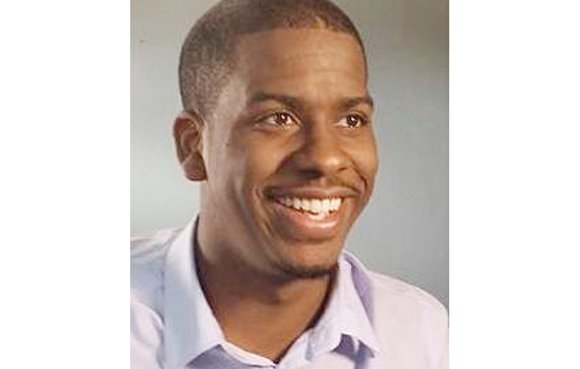 Virginia Commonwealth University senior Sixto Martin Cancel is headed to the White House next week, where he will be recognized for making a difference in the community.
He is one of 12 former foster youths from around the nation who will be saluted Tuesday, May 19, as a "Champion of Change."
Smart, friendly and energetic, Mr. Cancel, 23, has a deep mission to help others.
As a high school student, he created an SAT prep and remedial education program in his hometown of Bridgeport, Conn., for students in foster care. He recruited volunteers and secured funding for Stellar Works, as the program is known. As a college student, he started a nonprofit, Think of Us, as a commitment to action under the Clinton Global Initiative
The organization is creating an online library of videos to coach youths through their experiences in various social service systems. As envisioned, it will bring together voices of young people who currently are in or were formerly involved in or with foster care, social workers and probation officers.
His advocacy for both Stellar Works and Think of Us continues around his studies at VCU, where he is on track to graduate with a bachelor's degree in political science next spring. He earned several scholarships to attend VCU through his foster care journey and advocacy work.
Through the years, he also has served on several national advocacy and advisory organizations aimed at giving young people in foster care a voice on policy and change. He has served as a member of the National Foster Care and Alumni Policy Council, and currently serves on the board of the North American Council on Adoptable Children. His goal has been to extend the length of time young people can remain in foster care and to improve the quality of support services available to those in foster care.
The White House recognition is the icing on the cake.
"I think it's a true honor," said Mr. Cancel. "I went from a very abusive situation (as a youngster) to being able to be a voice for other young people in foster care."
Mr. Cancel and other "champions" will be honored "for their courage, resilience and contributions" at the event, which also will highlight their commitment to furthering their education.
Right now, U.S. Secretary of Education Arne Duncan and Roy L. Austin, deputy assistant to the president for urban affairs, justice and opportunity, are scheduled to make remarks at the event, although most are hoping President Obama will attend.
The event will be streamed live 9 a.m. Tuesday on the White House website, www.whitehouse.gov/live. Mr. Cancel has been undeterred by tumultuous life changes, including entering foster care at age 11 months, a failed adoption and re-entering foster care at age 15.
He remains upbeat and forward thinking, and a beacon of light and inspiration to others. Here's a look at this week's Personality, Sixto Martin Cancel:
Date and place of birth:March 18 in Bridgeport, Conn.
Current home: Richmond's Fan District.
Extracurricular activities: Every Monday, through the social networking group Meetup, people in the local community plan a different set of activities. We do a coding event learning how to program websites and online platforms at Think of Us headquarters at 913 W. Grace St.