Highland Springs football dynasty ends; TJ plays Nov. 29 for region title
Fred Jeter | 11/27/2019, 6 p.m.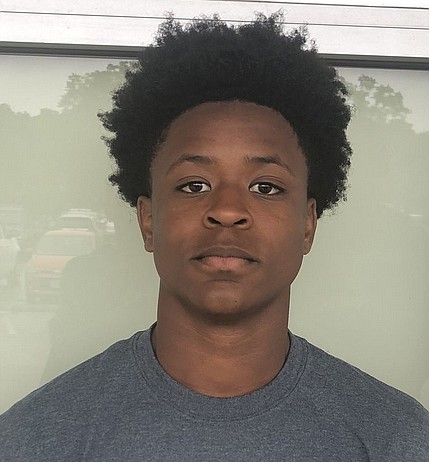 It's over.
After four straight state championships and 40 consecutive wins, the curtain finally fell on what has been the greatest show in local high school football history.
Highland Springs High School's football dynasty ended with a 27-21 loss to Eastern Henrico County rival Varina High School on Nov. 22 in the Class 5, Region B semifinals at Hermitage High School.
Strangely enough, it was a former Springer that did in Highland Springs Coach Loren Johnson's top-seeded squad.
Barry Hill, who transferred to Varina from Highland Springs, had four interceptions and scored one offensive touchdown for the Blue Devils.
Varina, the third seed, advances to play No. 2 seed Manchester High School at 1 p.m. Saturday, Nov. 30, at the Chesterfield County school.
The Springers didn't go down easily. After trailing 27-6 late in the third quarter, the team rallied with a safety and two touchdowns to put a scare into Varina.
However, Hill's fourth interception ended the Springers' historic run.
For the record, Highland Springs won the state 5A titles in 2015 and 2016, and the state Class 5 crowns in 2017 and 2018. Highland Springs also won a state title in 1961.
The Springers carried an 11-0 record into the loss to Varina, but had close calls earlier in the season against Manchester and Varina.
While Highland Springs' streak of consecutive state titles ended at four, Richmond's Thomas Jefferson High School is still alive in the state's Class 2, Region A.
Thomas Jefferson Coach P.J. Adams' Vikings are 10-2 after defeating Greensville High School 44-18 in the region semifinals. Thomas Jefferson advances to play King William High School for the region title at 7 p.m. Friday, Nov. 29, at Huguenot High School. The winner advances to the state.
Thomas Jefferson defeated Greensville with backup quarterback Ron Rhone replacing injured starter Jaylen Tyler.
The Vikings' Shamar Graham rushed 23 times for 150 yards and two touchdowns.
This is the furthest Thomas Jefferson has advanced since the Virginia High School League playoff system was introduced in the late 1960s. The school won state titles in 1943 and 1952 prior to the playoffs.