Architect for black history museum in D.C. wins another big commission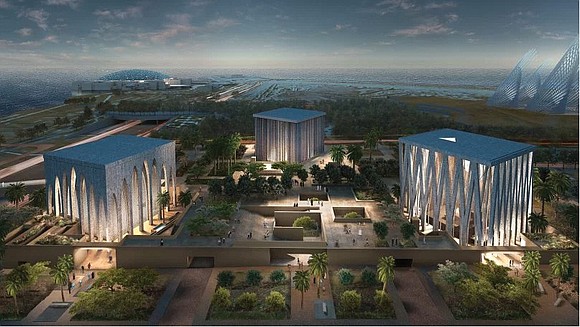 The project was an architect's dream and a potential nightmare: Design a tripartite worship space — to include a Catholic church, a synagogue and a mosque — in the heart of the conflict-ridden Middle East, in order to promote tolerance and at the same time reflect the three great Abrahamic faiths, which are so often at loggerheads.
For Sir David Adjaye, a star architect who designed the $540 million National Museum of African American History and Culture on the National Mall in Washington, the challenge was amplified by the fact that until 2018, when he designed an interdenominational cathedral in Accra, Ghana, he had never built anything religious-themed.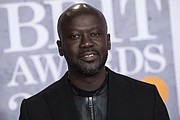 "So I had to dive straight into it all to get up to speed," Mr. Adjaye told Religion News Service before the unveiling of his winning design on Sept. 20 at the New York Public Library in Manhattan.
Even so, the architect is not unfamiliar with religion, nor with the tension of multifaith con- texts. Mr. Adjaye, a youthful 53-year-old Briton who received a knighthood in 2017 for his work, won the competition to make this location a reality. Born in Tanzania of Ghanaian parents, Mr. Adjaye was raised as a Christian and grew up in the multiethnic, multireligious world of Tanzania. He also became familiar with life in Central and West Africa and the Middle East before moving to Europe as a young man.
"I was really inspired by all that," Mr. Adjaye said. "I've really understood southern Christianity and northern Christianity, Judaism and Islam, and throw in there the Sikh religion, which is big in East Africa, and Hinduism. I was exposed to those cultures very early in my upbringing. So I feel like I have a sensitivity. But," he added, with a smile, "that doesn't make me an expert on the building."
The United Arab Emirates project, dubbed the Abrahamic Family House, was only put out for competition a few months ago, following the signing last February of the Document of Human Fraternity for World Peace by Pope Francis and the Grand Imam Ahmed El-Tayeb, the top religious leader in Sunni Islam.
The document was signed in the United Arab Emirates, which has long promoted itself as a beacon
of religious tolerance in the Arab world and the wider Middle East. The UAE wanted to follow up quickly with a concrete manifestation of the high- concept Human Fraternity document: A complex that would rise on Saadiyat Island, the cultural heart of Abu Dhabi, capital of the UAE.
"My view is that every family reunion needs a great location, and right now we don't have anywhere to go for a great family reunion," said Rabbi Yehuda Sarna, a New York-based rabbi who last March was installed as the first chief rabbi of the Jewish community of the UAE. "The idea of doing this in the Middle East, in an Arabic country, in the context of the exodus of Jews and Christians from many Arab lands, is in my opinion a real sign of leadership."