Carver Elementary students get new footwear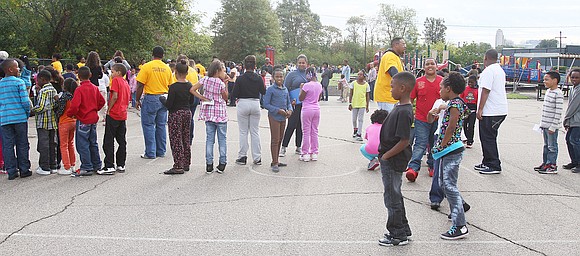 Carver Elementary School in Richmond had a banner day on Sept. 19.
A cadre of businessmen surprised an assembly of the school's 80 third-graders with new sneakers.
Torrance Hampton, co-founder of G/Factor Films, led the "Genius Sneaker" initiative to ensure that every third-grader is wearing top-of-the line footwear bearing Nike or Puma logos.
A maker of films and videos primarily for business customers, Mr. Hampton said he and his partners chose the third grade "because that is where bullying begins." Having every student wearing similar quality shoes could help stop the taunting that some students can receive if their footwear is not in good shape, he said.
Mr. Hampton joined Greg Simmonds and Joe Farrell of Own Touch Soccer and FutsalRVA and Christopher A. "Chris" Harrison of C.A. Harrison Companies on the project. The businessmen made the donation through the Embracing Carver Foundation.
Mr. Hampton said this was a first step to a bigger effort to donate shoes to other city elementary schools and to spread the idea to other communities.