Crab fest Oct. 13 to promote voting, community spirit
10/11/2019, 6 a.m.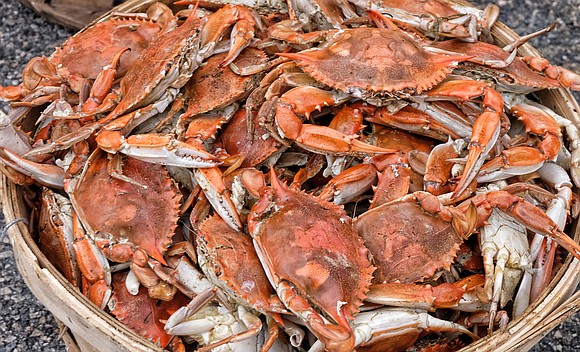 James E. "J.J." Minor once again is hosting a free crab feast to promote voting and community togetherness.
The open-to-all event will be 12:30 to 5:30 p.m. Sunday, Oct. 13, on the grounds of the Bacon Retirement Community, 815 N. 35th St., said Mr. Minor, who is staging the get-out-the- vote event with the Richmond Branch NAACP, the nonprofit Putting Communities Together and other sponsors.
Mr. Minor is president of the Richmond NAACP.
"We want people to come out, enjoy themselves and also have a chance to meet elected officials and candidates for of- fice," Mr. Minor said. "Along with plenty of food, we'll have live entertainment, health screenings and a job fair to assist people with employment."
Along with the all-you-can- eat crabs, he and others will be serving hamburgers, hot dogs and more.
Dawn Sheppard, Donté McCutchen and the Shawn Stovall Choir will head the list of entertainers, he said.
Confirmed political fig- ures and candidates, he said, will include Mayor Levar M. Stoney, Attorney General Mark R. Herring, Delegates Lamont Bagby, Jeff Bourne, Betsy B. Carr and Delores L. McQuinn, state Senate candidate Joseph D. Morrissey, Henrico Board of Supervisors Chairman Ty- rone Nelson and City Council members and School Board members from Richmond.
Details: Mr. Minor, (804) 677-7340.