Free rides to polls on Election Day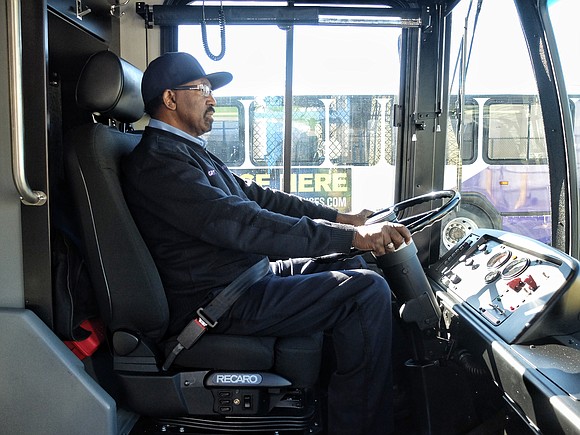 GRTC once again will provide free bus, Pulse and CARE van rides on Election Day within the city limits, it has been announced.
Additionally, the A. Philip Randolph Institute's Central Virginia Chapter is offering free rides to the polls on Tuesday, Nov. 5.
Voters who need a ride are asked to call the institute's local organizers at (804) 228-1744 by Monday, Nov. 4, to schedule a ride.
The no-charge GRTC rides for Richmond residents will be offered all day Tuesday, Nov. 5, and not just during the 6 a.m. to 7 p.m. period when the polls are open, company spokeswoman Carrie Rose Pace told the Free Press.
The goal is to encourage city residents to cast a ballot, according to Mayor Levar M. Stoney, who launched the free-rides initiative last year in partnership with GRTC, which picked up the $23,000 cost and will do so again this year.
"Democracy is not a spectator sport," Mayor Stoney stated Tuesday in announcing the initiative's renewal. "This measure removes the lack of transportation as an obstacle to civic participation."
Julie Timm, GRTC's new chief executive officer, noted, "GRTC connects with nearly every single polling location in the city, with more than 400 bus stops within a short walk."
Mayor Stoney also announced that the city is recognizing Election Day as a holiday, and that city employees would have a paid holiday Tuesday to allow them "to vote and care for their families."
However, the portion of City Hall that will be open on Tues- day will be the first-floor Richmond Voter Registrar's Office, he said, the center for election operations and for receipt of mailed absentee ballots.
That is not sitting well with some members of City Council. Among them is Councilwoman Kim B. Gray, 2nd District, who expressed disappointment that the mayor used his authority to add a paid holiday without consulting City Council.
"This has budget implications and impacts our operations," Ms. Gray said. "Given that it is taking up to six months for the city to issue building and other permits, how far behind the Department of Public Works is on some projects and how much work needs to be accomplished, it doesn't seem logical to shut down the government.
"I could understand starting two hours late or using flex time to allow employees to vote, but I don't understand closing the entire day," she said.
Details on GRTC's free ride initiative: Ms. Pace, (804) 474- 9354 or carrie.rosepace@grtc.com.