Personality: Dr. Milondra B. Coleman
Spotlight on Richmond Education Association president
9/6/2019, 6 a.m.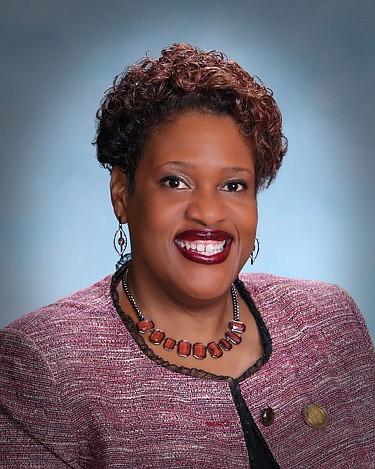 Occupation: History teacher. I teach modern world history and AP government at John Marshall High School. 
Top community involvement: President, Richmond Education Association.
Date and place of birth: April 8 in Richmond. 
Current residence: North Side Richmond. 
Education: Bachelor's degree, Duke University; J.D., University of Virginia School of Law; master's of divinity, Samuel DeWitt Proctor School of Theology, Virginia Union University; master's in Christian Education, Union-PSCE; doctor of ministry, United Theological Seminary; and master's in teaching, Mary Baldwin.  
Family: Mom, Gloria J. Coleman, retired Richmond Public Schools teacher, and dad, Milton B. Coleman, retired Philip Morris strategic operations planner. 
The Richmond Education Association is: A local union of the Virginia Education Association and the National Education Association that advocates for all education employees of Richmond Public Schools.
Number of REA members: Approximately 1,100 members.
Richmond Education Association's mission: Our mission is to advance the cause of education for all individuals by promoting professional excellence among educators; recognizing the basic importance of the educator in the learning process; protecting the rights of educators and advancing their interests and welfare; uniting education employees for effective citizenship; and promoting and protecting the human and civil rights of all individuals.
Services REA offers: In addition to advocacy, the following benefits are available to members: notary services; free legal consultations; preferred rate on personal legal services; discounted movie tickets and various discounts available through VEA e-source and NEA member benefits.
Role of members in REA: First and foremost, REA is a member-led union in which our rank and file members have the power to determine the direction in which our organization moves. To that end, our members elect representatives to serve as leaders within their work sites and on the Board of Directors; share their voices on the floor of our monthly meetings; and serve, if they so desire, on committees that are designed to advance the causes of the association.
REA's position on current SOL results for city schools: We believe and understand that a student is more than a test score. Student growth is measured through the use of multiple modalities.  
Pay for teachers in Richmond is: Pay for teachers in Richmond and the Commonwealth of Virginia is below the national average! 
Why REA is needed:  RPS employees need an association/union that is dedicated to advocating for them at the local, state and national levels. 
Current REA relationship with Richmond School Board: REA has a rich history of having a working relationship with the Richmond School Board. We attend monthly and committee meetings. We also have discussions outside of those meetings in order to share more deeply about our concerns. 
Current REA relationship with school administration: The association has a standing monthly meeting with Superintendent Jason Kamras and members of his cabinet. The lines of communication are always open when we need to discuss the issues and concerns of our members.
Turnover among teachers is: While we realize that employees leave the school district for a variety of reasons, turnover in Richmond is higher than we would desire.