Personality: Antuane Ramon Moore
Spotlight on Richmond Education Association president
9/1/2017, 8:01 a.m.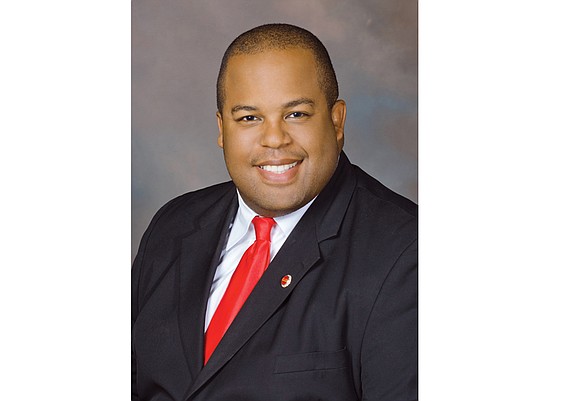 The start of a new school year can bring a mix of excitement and anxiety for parents and students. Richmond Education Association President Antuane Ramon Moore has some advice to help everyone get ready. Parents and guardians "set the stage" for a love of learning because they are a child's first teachers, Mr. Moore says. It's up to parents and guardians to "ensure students' basic needs are met. Parents need to establish supportive, daily routines to assist children with homework, reading, projects, studying and preparing for the next day of school."
As motivators, parents should be actively involved inside and outside of school, he says, not only assisting with homework and projects but also volunteering and becoming involved with the PTA.
Communicating with teachers and attending after-school activities and programs helps motivate students, Mr. Moore says. He also recommends that parents and guardians review and discuss with their children the Richmond Public Schools' S.C.O.R.E. — Student Code of Responsible Ethics — document that outlines behavior expectations.
"The public doesn't know that the Richmond Public Schools are staffed with some of the brightest, smartest and empathetic educators, who often put the needs of their students above their own," Mr. Moore says.
The REA represents more than 1,500 teachers and non-instructional employees in Richmond Public Schools. It's the local affiliate of the Virginia Education Association and the National Education Association.
The REA's No. 1 objective, Mr. Moore says, is to make sure the city public school system has the financial and community support needed to ensure a world-class education for each student and to ensure competitive salaries and benefits for schools employees. This is a mighty tall order for a school system suffering from a rash of issues, including chronic student achievement problems that have resulted in a lack of school accreditation and oversight by the Virginia Department of Education.
The 39-year-old Richmond native grew up in Richmond Public Schools and now works as an in-school suspension coordinator at Binford Middle School. He says he has some ideas on how the REA can help the city public school system. "I plan to meet the REA's main objective by speaking out about the positive aspects of the schools and the professional employees who work in them," he says. "Also, I plan to encourage community, business and faith-based support for RPS." The days of solely focusing on reading, writing and arithmetic have passed, he says. Today's classroom instruction also includes concentration on the "Four Cs" of the Common Core Curriculum — critical thinking, collaboration, communication and creativity.
A successful school year, Mr. Moore says, includes a highly qualified licensed teacher in every classroom, students demonstrating significant growth toward mastery of local and state assessments, the resources necessary for educators to assist students in overcoming any learning challenges and a way for educators to express and demonstrate the passion they have for education.
Creating the ideal school year requires parental, community and political support, a well as adequate financial resources — a real challenge not only in Richmond, Mr. Moore says, but for urban school systems across the nation. As many educators and administrators have expressed, progress takes time, he says.