Civil rights exhibit at City Hall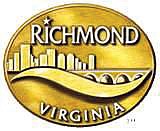 The words and photographs of 28 area residents who participated in the Civil Rights Movement in Richmond are now on display in City Hall.
The exhibit, "Growing Up in Civil Rights Richmond: A Community Remembers," will be on view through Nov. 22, according to the city's Public Arts Commission, which arranged for the display.
The show, first exhibited last winter and spring at the University of Richmond, features portraits of people whose childhood was impacted by the Civil Rights Movement, along with excerpts from their interviews. The exhibit features the work of Brian Palmer, an award-winning journalist and photographer whose freelance work has been published in the Richmond Free Press, and Dr. Laura Brower, a University of Richmond professor of American studies who gathered oral histories from the subjects.
Opened last week, the exhibit includes 25 portraits on the first floor of City Hall in Downtown and three in the lobby of the Mayor's Office on the second floor.
"These compelling portraits and insightful narratives tell deeply personal stories of an important and pivotal time in our city's history," Mayor Levar M. Stoney stated in a news release on the show.
"I applaud the Public Art Commission for bringing this exhibit to City Hall and providing an opportunity for our residents to experience these stories at the intersection of our civic life," the mayor stated.
The idea for the exhibit is credited to Ashley Kistler, chair of the Public Art Commission and director of Virginia Commonwealth University's Anderson Gallery, and Dr. Browder, who received a 2012 Virginia Foundation for the Humanities grant to support its development. Mr. Palmer was later brought in as a partner.
The show, along with a separate exhibit at City Hall of eight portraits from prolific Richmond artist and muralist Hamilton Glass, signal a revival of the city's public arts program and commission.
The commission, which has been in hibernation after creating a master plan, has six new members and is moving ahead with new efforts to explore the city's identity through art, Ms. Kistler stated.
Currently, Susan Glasser is serving as public art program coordinator and secretary to the commission.
Details: Ms. Kistler, akistler@vcu.edu or (804) 363-6448.