MJBL, Hampton U. part of hurricane relief efforts for the Bahamas
George Copeland Jr. | 9/13/2019, 6 a.m.
People in Richmond and across the state are lending a hand to help residents of the Bahamas after Hurricane Dorian settled over the islands, killing at least 44 people, leaving around 70,000 people homeless and causing billions of dollars in damage.
In Richmond, the Metropolitan Junior Baseball League has put together a two-pronged relief fund, a combination of local and nationwide crowdfunding supported by multiple organizations, including the Richmond Flying Squirrels and several local television stations.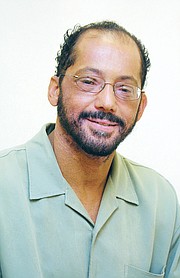 William M.T. Forrester Jr., executive director of the MJBL, said the league is collecting specific items to aid the recovery from a list provided by Nassau Sen. Greg Burrows.
The list includes first aid supplies, toothbrushes, flashlights, batteries, portable stoves, disposable face masks and non-aerosol insect repellents.
Donations can be delivered between 10 a.m. and 2 p.m. Saturday, Sept. 14, to The Diamond, 3001 N. Arthur Ashe Blvd.
The MJBL also has set up a GoFundMe page to help pay the $100,000 in delivery costs to transport the supplies to Miami and onto a relief ship to the Bahamas.
A full list of items can be found at GoFundMe.com/F/MJBLBahamas-Relief.
Donors are asked not to supply butane fuel or aerosol insect repellents; the materials must be non-hazardous and able to be transported safely.
Mr. Forrester said the MJBL has a special connection to the Bahamas. The league's All-Star team visited Nassau dur- ing the Dr. Martin Luther King Jr. Holiday in January to play against the Bahamian affiliates in the Freedom Farm Baseball League.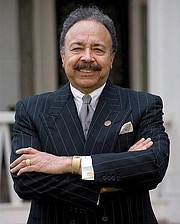 The FFBL also traveled to Richmond earlier this summer to participate in the MJBL annual Inner City Classic.
"The kids rallied around the cause," Mr. Forrester said of MJBL members participating in gathering hurricane relief supplies. "It's good to see them stand up in this humanitarian effort to make sure they're supporting their fellow ballplayers and friends."
On Sept. 5, Hampton University officials announced the university is opening its doors to students and families from the University of the Bahamas affected by the hurricane.
Hampton University's offer includes free enrollment, room and board for Bahamian university students during the fall semester, with the option to stay at Hampton for additional semesters at regular tuition rates.
"I think this agreement is something that can be helpful to a great number of students and families," Dr. William R. Harvey, Hampton's president, stated in a news release.
Like the MJBL, the HBCU has its own special connection to the affected islands. The agreement was the result of talks between Dr. Harvey and Dr. Rodney Smith, a former administrative vice president and chief planning officer at Hampton University, who now serves as president of the University of the Bahamas.