Richmond area resident wins national publishing competition
George Copeland Jr. | 9/13/2019, 6 a.m. | Updated on 9/13/2019, 3:51 p.m.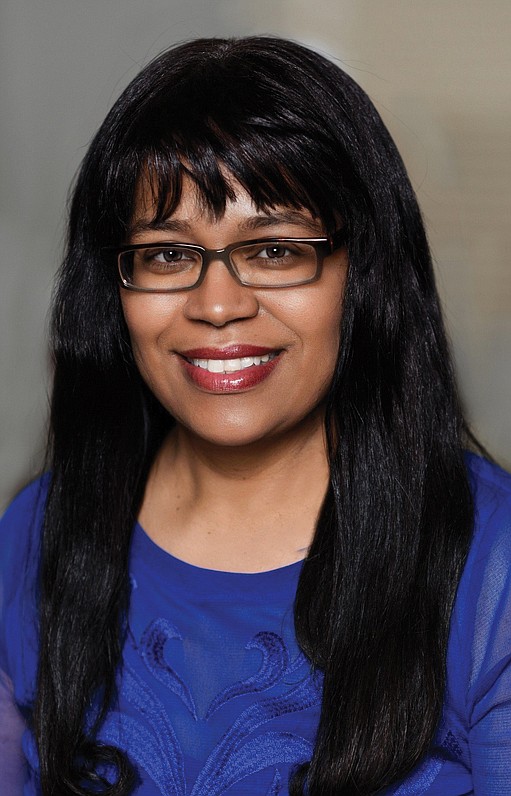 Freelance writer Robin Farmer is set to release her first book, "Angel Dressed in Black," in 2021 after winning a nationwide indie publishing contest.
The Hanover County resident was one of two women whose manuscripts were selected by She Writes Press and SparkPress for a free publishing package typically priced at $7,500 that will include a 500-book run and more.
The contest, started in 2018, is part of an effort to bring more diversity to the literary world, according to contest organizers.
"I did not go in thinking I was going to win," Ms. Farmer said. "I just said, 'You know, you can't hit if you don't play, right?' "
A Philadelphia native, Ms. Farmer is a former daily newspaper journalist whose work has been recognized with numerous awards. She is a former Knight-Wallace Fellow for accomplished journalists at the University of Michigan and was selected in 2016 for the prestigious Djerassi Resident Artists Program in Woodside, Calif.
The idea for "Angel Dressed in Black" came to Ms. Farmer around 2001 as she was applying for the fellowship at the University of Michigan. Looking for inspiration for her personal essay, she was encouraged to write about her experiences dealing with the racism of a teaching nun during her time as a young student at a largely white Catholic school in Philadelphia.
"For many years, I didn't even talk about it. It was just buried deep down," Ms. Farmer said of the experience. "I think when I wrote about it in the essay, those feelings started coming back to the surface."
That real-life trauma would spark the creation of the fictional story, which changed over the years from a screenplay to a book she would develop and refine over several years. A chance email put the publishing contest on Ms. Farmer's radar.
The book is set for publication with SparkPress in 2021.
Ms. Farmer is hopeful that the book's success will lead to new opportunities, in particular a film, television or streaming adaptation.
"I can honestly say that I have the life that I wanted to live," Ms. Farmer said. "And that's a blessing, because not many people can say that."