VUU looking ahead after 28-11 loss to Lenoir-Rhyne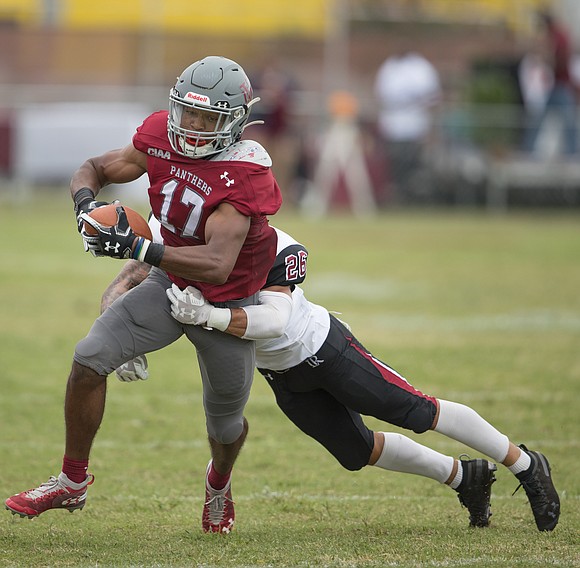 The Virginia Union University Panthers were underdogs the first two weeks of the football season.
But they just may be the big dogs for the rest of the season.
Coming off a 28-11 loss last Saturday to No. 8-ranked Lenoir- Rhyne University, Coach Alvin Parker's Panthers have much to be excited about gazing forward.
VUU, now a battle-tested 1-1, will be the clear favorite Saturday, Sept. 21, against invading CIAA rival Johnson C. Smith University.
The Panthers drubbed the Golden Bulls 60-6 last year in Charlotte, N.C., and have won seven of their last eight matchups over the last several years.
After a frustrating start against Lenoir-Rhyne — the score was 21-3 at the half — VUU made adjustments and outplayed Lenoir- Rhyne after intermission.
Panthers quarterback Khalid Morris hit 16 of 31 passes for 222 yards and just missed, by inches, on a fly route to Jaden Reavis that could have changed everything in the third quarter.
Reavis had broken clear far downfield but was unable to snag Morris' long heave. Had the pass connected, VUU would have cut the score to a likely 28-18 with plenty of time left. Worse, the Lenoir-Rhyne defense limited the Panthers' All-CIAA tailback Tabyus Taylor to just 43 yards on 23 carries. For VUU, traveling minus Taylor's usual production is akin to hitting the highway with a flat tire.
"To beat a team like Lenoir-Rhyne, we had to play our best, and we did not play our best," Coach Parker said. "We'll use that as a lesson to help us get ready for the next game."
Sparkling in defeat were Charles Hall, who had seven catches for 132 yards, and defenders Sterling Hammond and Tyrone Glanton, with 10 tackles each.
So after two games, VUU has upset FCS Hampton University and played tough against a possible national contender in Lenoir-Rhyne University.
Hampton rebounded last Saturday to beat Howard University 41- 20 at Soldier Field in Chicago.
The CIAA has looked vulnerable this season, based on early scores. VUU has the talent, coaching and every intention of running the table and reaching the CIAA championship game in Salem.
Coming off an 8-2 season last year, the Panthers should be no worse than even money in any future games this autumn.
Johnson C. Smith dropped its opener 42-6 to Wingate University, but bounced back to upend Benedict College 34-23. Emanuel Wilson ran for 266 yards and Damon Rice returned two kickoffs for touchdowns against Benedict.
The Golden Bulls are coached by native Richmonder Kermit Blount, who is no stranger to Hovey Field.
Coach Blount played games at Hovey Field for Armstrong High School and Winston-Salem State University. He was head coach at Winston-Salem State and Delaware State universities before going to Johnson C. Smith three seasons ago.
Former VUU Coach Willard Bailey will be honored at Saturday's game at Hovey Field. Bailey, now 80, coached at VUU from 1971 to 1983, and again from 1995 to 2003. His record on Lombardy Street was 157-72-6.
VUU's last CIAA title came under Coach Bailey in 2001, with Coach Parker among his assistants. Overall, Coach Bailey's record is 238-168-7 counting his stints at Norfolk State University, St. Paul's College and Virginia University of Lynchburg.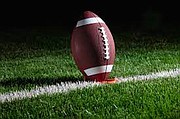 Rolling a seven
Seven was the lucky number for Chowan University quarterback Bryce Witt.
The junior from Dinwiddie passed for a school record seven touchdowns in the CIAA school's 70-16 win last Saturday over Alderson Broaddus University of West Virginia. Chowan, now 1-1, is coming to Richmond on Saturday, Oct. 19, for the Virginia Union University Panthers' homecoming game.