31st Annual 2nd Street Festival to rock Jackson Ward Oct. 5 and 6
9/27/2019, 6 a.m.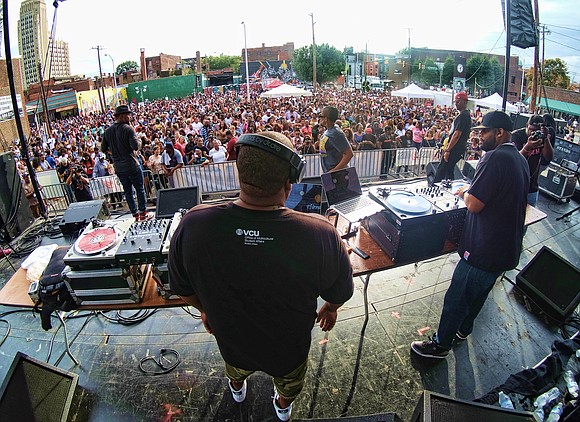 The 2nd Street Festival is back, and it's bringing art, music and walking tours to Jackson Ward on Saturday, Oct. 5 and Sunday, Oct. 6.
About 30,000 people are expected at the free, two-day festival that is now in its 31st year.
Musical performances will take place both days on four stages, including drum lines, jazz and blues.
The Oct. 5 music headliner will be EU, Experience Unlimited, one of the original "Go-Go" bands from Washington known for their hit, "Da Butt," from Spike Lee's film "School Daze." They will perform from 5:30 to 7 p.m.
Other performers on Saturday include the City of Richmond High School All-Star Band, Soul Unlimited Band, Christian "Big New York" de MeSones and DJ Drake.
Saxophonist Phillip "Doc" Martin is the featured performer at 3:25 p.m. Oct. 6, with Legacy Band of Richmond closing the event from 4:50 to 6 p.m.
Other Sunday performers including Trinity Baptist Church Mass Choir and the Virginia Union University Gospel Choir.
Radio host Gary Flowers, who has a four-generation family connection to Jackson Ward, will lead 60-minute walking tours at 1 and 4 p.m. on Saturday and 4 p.m. Sunday starting outside the Maggie Walker National Historical Site at 2nd and Leigh streets.
A Kidz Zone, marketplace, food vendors and Artists Row featuring the work of numerous area artists will be highlighted, along with antique cars shown by the Richmond Metropolitan Antique Car Club.
The festival area spans four city blocks, with streets closed to vehicles from 1st to 3rd streets between Broad and Jackson streets.
The event is produced by Venture Richmond Events. Details: www.venturerichmond.com