Discuss future of Downtown with facts
Columnists
Dr. Monroe E. Harris Jr. | 9/27/2019, 6 a.m.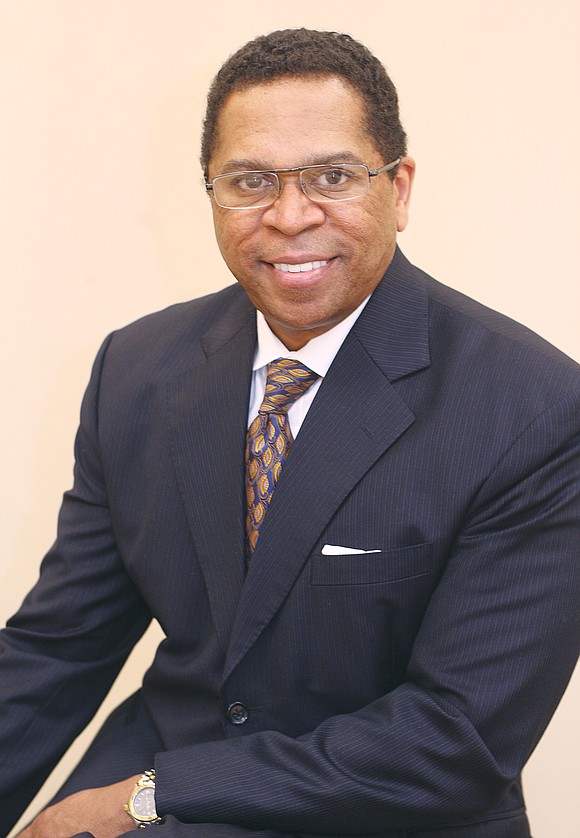 I serve on the Navy Hill Foundation, the organization that has proposed the replacement of the Richmond Coliseum and the redevelopment of Navy Hill and whose mission is, in part, to ensure that the Navy Hill development creates opportunities and services that benefit all Richmonders.
That is why elements critical to making Richmond more equitable are central to Navy Hill's purpose: Creating affordable housing, more funding for Richmond Public Schools and greater economic and workforce development opportunities. That is why I support this project.
Recently, I have been reading a lot of misinformation in the newspapers and online that needs to be addressed directly. I believe we cannot have a discussion about the future of Richmond and how to address historical inequities if we're not honestly addressing the benefits of this proposed redevelopment.
First, Navy Hill is the only plan being discussed that will create approximately $1 billion in surplus revenue, $500 mil- lion of which is slated for public schools and $150 million to support housing opportunities and homeless services.
Contrary to what you might have read in other articles, the City of Richmond will start getting those funds in as little as five or six years. These facts were presented in documents to the Richmond City Council and the projections have been scrutinized and vetted by outside experts. I am confident they will stand up under scrutiny of the City Council and the independent advisory commission that City Council has appointed.
Second, this plan includes $1 billion in private invest- ment to fund offices and retail spaces, mixed-income housing, restaurants and new transit options, and it makes Downtown more pedestrian-friendly and walkable.
When people say private investors should pay for development Downtown, that's exactly what is happening with this project. These are investments in our Downtown that will create benefits for the entire city.
Third, the arena is paid for with the future taxes generated by this private investment and will not take any existing funds away from the city or raise taxes on any residents. The city is under no obligation to pay back bondholders who will fund the arena development. These private investors are on the hook, not the City of Richmond and not taxpayers.
Let's discuss the future of Richmond and consider any other concrete plans that are on the table to raise private investment, fund our schools and city services and provide historic levels of investment in our communities. But let's do it with the facts.
The writer, an oral and maxillofacial surgeon in Richmond, is a board member of the Navy Hill Foundation.