Forum on restorative justice, criminal justice reform Sept. 27
9/27/2019, 6 a.m.
A coalition of organizations from across Virginia are holding a daylong forum on the role of restorative justice in criminal justice reform and ending mass incarceration.
The forum, which is open to the public, will be held 9 a.m. to 4:30 p.m. Friday, Sept. 27, at the Richmond Police Training Academy, 1202 W. Graham Road, in North Side.
While the event is free, registration is required.
Experts from around the state will discuss the various formats, benefits, obstacles and accomplishments in the area of restorative justice and its successful use in programs by some of the forum's 27 sponsoring organizations.
Robert Haferd, the restorative justice coordinator for the Washington, D.C., prosecutor's office, will report on how that office's approach is working.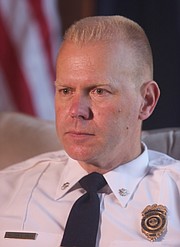 Amy Woolard, an attorney and policy coordinator with the Legal Aid Justice Center, representatives of RISE for Youth, Social Action Linking Together and the ACLU of Virginia will talk about criminal justice reform legislation in the works.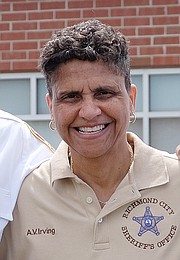 Paul Taylor, co-founder of RVA League for Safer Streets, will discuss how the basketball league and mentorship program designed to help reduce crime and violence and elevate young men in Richmond's public housing communities has helped Richmond's re-entry culture. Other speakers include Richmond Police Chief Will Smith, Richmond Sheriff Antionette V. Irving and City Councilwoman Ellen F. Robertson.
The forum is designed for policy makers, practitioners, students and interested residents to explore restorative justice as an alternative model for addressing conflicts and crime with fewer negative side effects and how to repair harm caused by mass incarceration.
Details and registration: www.a4uj.org or contact Sylvia Clute, president of the Alliance for Unitive Justice, at sylviaclute@gmail.com or (804) 332-1194.