City Council slated to vote April 9 on remote meetings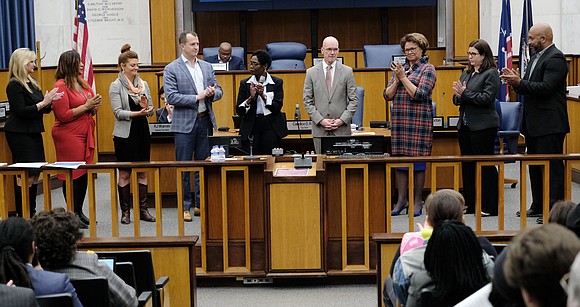 City Council is to take its final step Thursday, April 9, to enable online meetings that would include a method to allow the public to submit comments.
The nine-member governing body is scheduled to gather at 3:30 p.m. to pass a bill to allow members to meet remotely and enable the resumption of the legislative branch of Richmond's government.
The majority of City Council members are expected to be linked in remotely to the meeting, although up to three members could be in the City Council Chambers along with City Clerk Candice Reid.
Passage of the measure will allow the council to hold its scheduled Monday, April 13, meeting primarily to pass emergency legislation.
The April 13 meeting would be council's first regular meeting since March 9. The March 23 meeting was canceled in the wake of Gov. Ralph S. Northam's executive order banning gatherings of 10 or more people to prevent the spread of the coronavirus.