Dozens turn out for free testing at city sites
Zohao Maziri took short, painfully slow steps Monday as she fought the cool, windy weather to get tested for COVID-19 at Hillside Court on Richmond's South Side.
The 34-year-old Henrico County resident, a retail worker, began showing symptoms six days earlier of the virus that has infected nearly 15,000 people statewide and claimed the lives of 522 others.
Her pain was evident in her eyes that peered out just above the colorful mask she wore to cover her nose and mouth. State officials have urged people to wear face masks in public to stop the spread of infection.
"I have body aches, difficult breathing and weakness, as well as a difficult time working, Ms. Maziri said. "I have been self-quarantining with my husband, but he has no symptoms."
The test completed, Ms. Maziri slowly shuffled her way out of the building in Hillside Court, the wind attempting to topple her with every small step she took.
She said she was told to follow the instruction sheet given to her by the city Health District and that her test results would be back in three to five days. She said she didn't know if she would be hospitalized.
Among the instructions on the sheet:
• Stay home until you no longer have a fever without use of fever-reducing medica- tion or other symptoms for three days.
• Distance yourself from others while you are sick. As much as possible, stay in a specific room away from other people in your home.
• Avoid sharing personal and household items such as drinking cups and utensils; use a separate bathroom, if available.
• Restrict activities outside your home, except for getting medical care.
• Do not go to work, school or public areas. Avoid using public transportation, ride-sharing or taxis.
• Please monitor your symptoms. If they worsen, call your health care provider/ primary care doctor and tell them your symptoms. If you do not have a primary care doctor, please contact an urgent care center near you.
• Seek prompt medical attention at a local emergency room if your illness is worsening (e.g., difficulty breathing, unable to keep fluids down).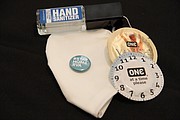 With African-Americans being disproportionately stricken and killed by COVID-19 in Virginia, public health officials responded by scheduling a series of free public testing events in low-income and predominately African-American communities in Richmond and Henrico County that began last week.
In Richmond, where about 60 percent of the 303 positive cases for the coronavirus and 13 of the 14 deaths have been African-Americans, 69 people were tested at the city Health District's first event in Richmond held last week at Southwood Apartments in South Richmond. Twelve of them tested positive for the coronavirus, officials said.
On Monday, Ms. Maziri was one of 42 people tested at Hillside Court, where people of all ages, some using walkers and canes, lined up in front of the testing building before the 10 a.m. opening.
On Tuesday, those numbers grew, with 115 people tested for the virus in a shopping center parking lot near Creighton Court public housing complex in the East End.