Personality: Ollie Harvey
Spotlight on founder of The H.O.P.E. Organization
8/20/2020, 6 p.m.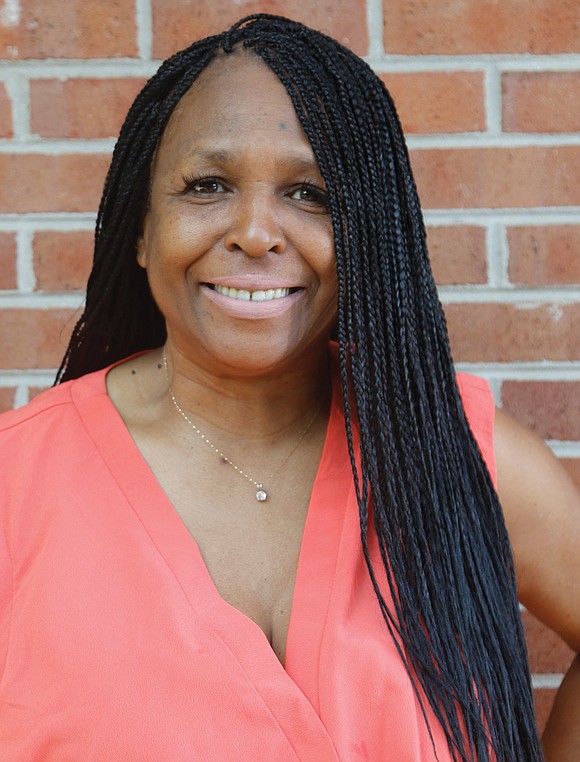 It has been more than 20 years since Ollie Harvey began her work to ensure no one in Virginia goes hungry, and the experience has been extensive, occasionally challenging and life-affirming.
"I have peace when I go to sleep at night," Ms. Harvey says. "It means the world to me."
The Henrico resident is the founder of The H.O.P.E. Organization, which works to feed and aid the needy in the Greater Richmond area through a variety of services. H.O.P.E. stands for Help Our People Eat.
Founded on Sept. 1, 1999, Ms. Harvey said H.O.P.E. was inspired by the work of Elizabeth York, the principal of the elementary school where Ms. Harvey's children were enrolled.
Ms. Harvey said the principal helped her—the mother of four living in the projects – in many ways, from purchasing her first car to helping her continue her education to directing Ms. Harvey to provide food for members of the community.
When Ms. York died in 1999, Ms. Harvey created The H.O.P.E. Organization with the goal of continuing the work Ms. York inspired.
Today, that work is done by six members of the organization and a suite of contract workers, with help from a few groups and local officials. It has proven to be a longtime endeavor that speaks to Ms. Harvey's commitment and determination to those in need and the principal who cared deeply for her community.
"I'm not going to let her down," Ms. Harvey says of the late principal. "I'm going to keep doing this," Ms. Harvey says. "I could have been anything that I wanted to be. But I stuck with H.O.P.E. because I never got a chance to thank this lady."
Tackling food disparities is only one of the many areas of focus for H.O.P.E. It provides food to people who don't qualify for food stamps. It has a food bank in Henrico County that has been assisting families in need, many who find themselves out of work because of business closures during the COVID- 19 pandemic.
The H.O.P.E. Organization also provides counseling, helps people with job searches and holds drives for needy families for Christmas and school supplies.
"I just want to make sure everybody's OK," Ms. Harvey says. "I'm not trying to save the world. I'm just helping the people in need."
This kind of aid is at the heart of Ms. Harvey's plans for the organization, and she is set on H.O.P.E. establishing a food bank in every locale in the state. She says she plans to start a food bank in Sandston to fully cover Henrico County before moving on to food banks in Richmond, Petersburg and Chesterfield. She also has plans for Goodwill-style stores that would employ those in need of work and pay.
They're sizable goals, but fitting ones for Ms. Harvey, who at the age of 58 also has her eyes on a potential run for governor of Virginia. The organization's goals to help people are drawing interest from people as far as Virginia Beach and Alexandria, who have been in contact with H.O.P.E. about its work and the possibility of replicating it.
To hear Ms. Harvey describe it, it sounds like the next 20 years will see Virginia getting very familiar with her work.
"The future for H.O.P.E. is to have more H.O.P.E. in the community," Ms. Harvey says.
Meet a people helper and this week's Personality, Ollie Harvey:
Volunteer position: Founder, The H.O.P.E. Organization.
Date and place of birth: Oct. 26 in Richmond.
Current residence: Henrico County.
Education: Certified in Head Start, early childhood education.
Occupation: Owner of child care center.
Family: Children, Dana Har- vey, 38; Lateisha Harvey and Lataisha Harvey, 37; Domin- ique Harvey, 35; Daeshawn, 23; Ollie Harvey, 21; and Jefferson Harvey, 13.
THE H.O.P.E. Organization was founded: Sept. 1, 1999.
What H.O.P.E. stands for: Help Our People Eat.
Reason for founding: Elizabeth York, the principal of the elementary school my children attended, inspired me. She assisted me with going back to school and purchasing my first car. She provided me with the job of providing food to people in the community. When she passed away, I created The H.O.P.E. Organization to continue the work she started.
Major focus of organization today: Our focus is to ensure no child goes without a meal.
Communities in which H.O.P.E. operates: There is no specific community. We assist the entire state of Virginia.
Services H.O.P.E. provides: Assistance with job searches, community service, counsel- ing, meal planning, food giveaways, Christmas and back-to-school drives.
How H.O.P.E. is helping during COVID-19: A food bank has been created in Henrico County to assist families in need.
Specific goals for H.O.P.E.'s future: To provide H.O.P.E. in the community and to create a food bank in every city in Virginia.
Outlook at start of day: All referrals are collected. Families are contacted to provide them with food and/or shelter.
A quote that I am most inspired by: Remember when you see a tree swerving in the midst of life's storms, if that tree does not fall, it means it has grown stronger. I am the tree of life, and the storms that didn't take me out made me stronger.
Three words that best describe me: Caring, giving and loving.
Something I love to do that most people would never imagine: I love to find ways to obtain the funding to make sure no one goes hungry.
Best late-night snack: Mr. Good Bar.
The best thing my parents ever taught me: To love.
Person who influenced me the most: Elizabeth York.
Book I'm reading now: "Becoming" by Michelle Obama.
Next goal: To run for governor of the state of Virginia.