Personality: Paula R. Gray
Spotlight on first Ms. Exquisite Full-Figured Virginia 2018
11/29/2018, 6 a.m.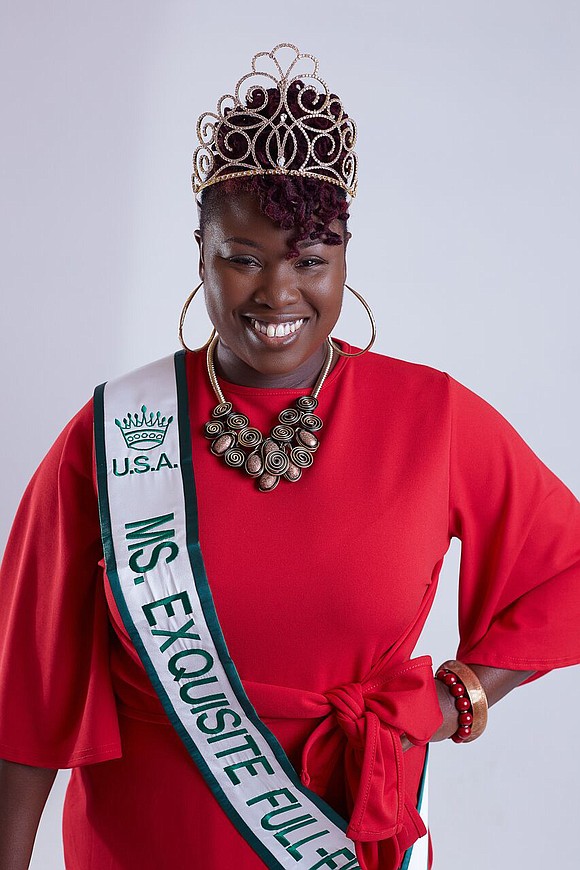 And the winner of the first Ms. Exquisite Full-Figured Virginia 2018 is …
That moment of suspense, when anxiety turned into joy, is forever etched in the mind of Paula R. Gray of Chesterfield.
Competing with four other women age 40 and older from across the southern portion of Virginia, Ms. Gray was crowned Ms. Exquisite Full-Figured Virginia on Nov. 11 in Virginia Beach.
In addition to the title and crown, Ms. Gray received a $500 prize and the right to vie for the national title in April in Newark, N.J. She says she also gained a "sisterhood of amazing women who I can call on anytime."
"I wasn't expecting my name to be announced," Ms. Gray says. "In all thoughtfulness, I was competing just for the experience."
She said she entered the pageant to "step out of my comfort zone and do something I normally wouldn't have done. It is good to get out of your comfort zone and go for it because you never know where it will lead you."
The Ms. Full-Figured Washington, D.C., Maryland & Virginia Pageant was created to build self-confidence among women size 12 and up in various divisions from age 18 and older. The mission is to empower women to inspire others while serving the community.
Ms. Gray's platform is teen suicide prevention through meaningful conversation with youths.
"Although suicide is the second leading cause of death among our teens in Virginia, I believe we can provide a safe space for our teens to use their voice, express their concerns and speak their truth," Ms. Gray says. "The good news is that suicide is preventable, but we must have a conversation."
Her girls' ministry, called "Glow," meets quarterly. The "Glow" girls have experienced a lot of bullying and are really excited to talk about their experiences, she says. "They have felt lonely and hopeless and wanted to check out of life.
"Ultimately, a lot of them just want to be heard, not be afraid to talk about it and not be judged," she says.
In addition to her work with suicide prevention, Ms. Gray completed community service as part of the pageant while promoting a healthy body image and inner beauty.
Her advice to full-figured women: "Embrace yourself. When you enter a room, own it. No matter if it's at work or school, church or play. You are not defined by your size."
After winning the crown, Ms. Gray says she sought a community organization to work with to continue her service. She found Mercy Mall, a nonprofit free boutique in Chesterfield that provides necessities to the homeless and fire victims.
"These people come in feeling poorly," she explains. "Mercy Mall volunteers pray with them and give hope, love and attention."
She is now conducting a drive for turtlenecks to contribute to the organization.
Ministry and working to improve people's lives is a big part of Ms. Gray's life. The 43-year-old has a master's of divinity from Virginia Union University's Samuel DeWitt Proctor School of Theology. She works as an office administrator at Anointed New Life Baptist Church in Henrico County.