Winners announced in Miss Virginia Pageant
Ronald Carrington | 6/29/2018, 6:38 p.m.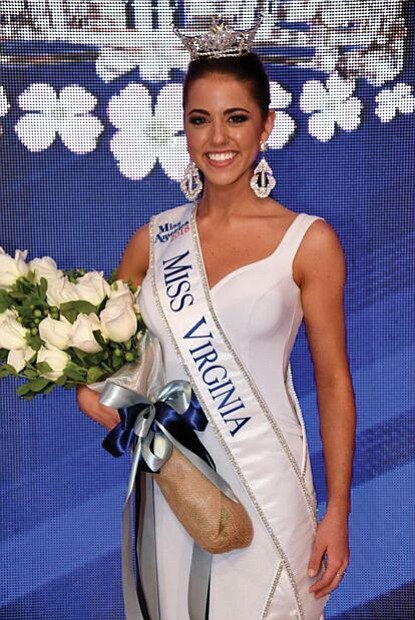 Envelope please.
And the winner of the 2018 Miss Virginia Pageant is Emili McPhail, Miss Arlington.
Ms. McPhail was crowned last Saturday before a crowd of hundreds at Liberty University's Center for Music & Worship.
Ms. McPhail, a graduate of Hollins University, receives a $20,000 scholarship and will travel to Atlantic City, N.J., to compete in the Miss America Pageant on Sept. 9.
Thirty contestants competed in talent, evening wear and swimsuits during the three-day state pageant in Lynchburg.
The second runner-up was Miss Roanoke Valley, Taylor Reynolds of Chesterfield, who received a $4,000 scholarship.
The Free Press inadvertently omitted information about Ms. Reynolds in an article in the June 21-23 edition about the contestants. We regret the error.
Ms. Reynolds is a graduate of Thomas Dale High School in Chesterfield County, and earned a bachelor's degree in biology from Queen's University in Charlotte, N.C. She is enrolled in the Virginia Commonwealth University School of Pharmacy.
She has won several pageant titles, including Miss State Fair of Virginia 2014-15 and 2016-17; Miss Chesterfield 2015-16; Miss Bedford, 2013-14; and Miss Commonwealth, 2012-13.
The first runner-up was Miss Lynchburg, Rachel Distefano, who was awarded a $6,000 scholarship.
Sarah Robinson, Miss Greater Prince William County, was third runner-up in Saturday's pageant and received a $3,000 scholarship. The fourth runner-up was Dot Kelly, Miss Apple Blossom Festival. She received a $2,000 scholarship.