'Silence is violence'
Pastor and author Dr. Brenda Salter McNeil talks about racial justice and faith
Adelle M. Banks/Religion News Service | 8/20/2020, 6 p.m.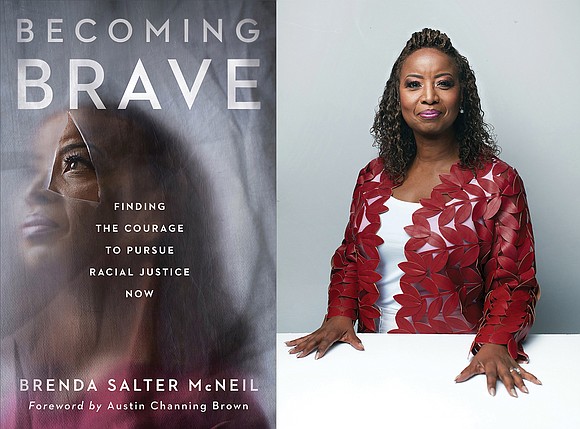 Dr. Brenda Salter McNeil has been on stages, in classrooms and pulpits, preaching for decades about bridging racial divides.
In her new book, "Becoming Brave — Finding the Courage to Pursue Racial Justice Now," the associate professor of reconciliation at Seattle Pacific University said there is no more time to wait.
She holds up Esther, the queen in the Hebrew Bible who courageously interceded for her fellow Jews, as a role model for Christians to work toward racial justice. Without such steps, said the ordained Evangelical Covenant Church minister, young people could continue to lose confidence in the relevancy and the credibility of the church.
"How we manage this particular time in history is going to tell a lot about the future generations, regardless of their race and ethnicity," she said. "So I'm saying to everybody, regard- less of our race, ethnic background or culture, this is a time for the church to be the church because people don't believe us anymore."
Dr. Salter McNeil, 64, added that protest can take many forms. As a high schooler in New Jersey, Dr. Salter McNeil said her mother forbade her from joining the demonstrations in the late 1960s and 1970s after the assassination of the Dr. Martin Luther King Jr.
Still, she embraced the phrase repeated by her fellow students at demonstrations: "I'm Black and I'm proud."
Dr. Salter McNeil talked to Religion News Service about joining protests as an adult, why she has become more selective in accepting speaking engagements and how reconciliation includes not only racial issues but language and sexuality.
The interview has been edited for length and clarity.
You open your book "Becoming Brave" with the story of a young seminarian asking you, a longtime speaker on racial reconciliation, when you were going to talk about justice. What was your answer then, and would you answer differently now?
Yeah, I would answer differently now. The answer then was reconciliation, which, for me, included justice. It wasn't a relational term for me. But what I would say now is that the more specific political, cultural, social justice issues must be addressed — not just alluded to. I'd be much more specific about that right now.
Your book highlights Esther as an example of a "warrior" who responded to a call for justice. How has your study of this Old Testament character affected your work as a Christian social activist?
She finds herself in a moment in history that demands her leadership, whether she was feeling ready to do that or not. I think we are living right now in the midst of a time in history that is demanding Christians to come to the table to speak truth to power, be that in our local congregations, in the way we vote, our social systems. That's why her story is so compelling — because she was facing a defining moment. And I think we, too, are facing a defining moment.
In the wake of the killing of George Floyd in police cus- tody in Minneapolis, has your message about racial justice and reconciliation changed?