Richmond Marathon undergoes big changes with pandemic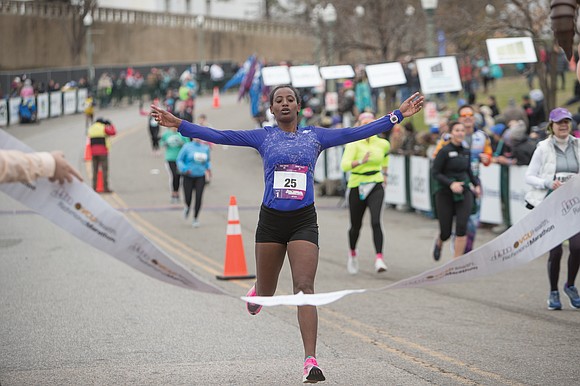 Since 1978, the Richmond Marathon has been among the area's bold-letter activities, with approximately 20,000 participants racing each autumn.
The marathon will look much different this fall because of the pandemic.
Originally scheduled for Nov. 14 on a traditional Downtown course used for decades, the event will be spread over several days and a new location — Nov. 7 to Nov. 22 in Eastern Henrico County.
Runners can pick a date to run either the full, 26.2-mile marathon, the half marathon of 13.1 miles or the 8K.
There also will be a virtual option.
Start and finish lines will be at Henrico's Dorey Park, 2999 Darbytown Road in the Varina area.
From Dorey Park, runners will follow the Virginia Capital Trail, which extends eastward to Williamsburg. The paved trail is about 12 feet wide, allowing for safe social distancing. There will be mile markers and water stations along the scenic route.
It remains unclear if the new format will attract the usual collection of standout runners from Kenya and Ethiopia. Runners from Eastern African nations have dominated the Richmond endurance event since about 2000.
Last year's male and female champions, respectively, were Ashenafi Birhana and Ayantu Hailemariyan, both from Ethiopia.
For details and registration, go to www.richmondmarathon.org.